How Can I Support Restaurant Relief Efforts In 2021?
Through the past year of lockdowns, restrictions and health concerns, restaurants have been very creative in the ways they continue to survive through this crisis. Their tenacity to push through has inspired us all.
Restaurants such as FESTIVÁL NYC and others got creative and set up everything from cabanas to yurts in order to continue providing safe, unique guest experiences. As we saw their determination to press on, we asked, "What restaurant relief funds are out there and how can we spread the word about them?"
Relief Funds
One outstanding relief fund is Chef Andrew Gruel's Help Struggling Restaurant Workers GoFundMe. The funds collected are given to cover rent payments, medical bills and more for restaurant workers. To date, the campaign has raised over $379k for restaurant relief!
The James Beard Foundation established Open for Good with a mission to support independent restaurants to thrive and survive through the pandemic. They emphasize on their website that the "entire ecosystem" which the industry supports – farmers, producers, distributors, local communities, and others – is struggling through the COVID-19 crisis, and the Open for Good program provides a way for everyone to get involved.
Another Round Another Rally has given over $1M in COVID relief grants and groceries to over 6,000 families. This foundation offers scholarship opportunities, financial assistance and emergency help for hospitality workers.
Partnerships have also joined to make an impact. Darden Restaurants and Feeding America have come together to add mobile food pantry programs in five states. This will give access to resources in areas that have higher levels of food insecurity, including communities of color.
The SBA is opening up registration for their Restaurant Revitalization Fund starting Friday, April 30th before applications open Monday, May 3rd. The Restaurant Revitalization Fund will provide funding to help restaurants recover pandemic-related revenue loss. You can learn more about the program here.
Local Efforts
In Michigan, community members from all over the state came together and raised donations through MI Local Biz to support local small businesses. These donations and support helped many business owners recover from the impact of COVID-19. Read more here about three local business owners who had their crowdfunding goals met successfully through MI Local Biz.
Kindness can be passed down, especially in local communities. Braud's Funnel Cake Cafe in Las Vegas started selling their funnel cakes from a friend's restaurant parking lot when all of the festivals were canceled. As the word spread, local businesses in the community began sponsoring funnel cakes for people in line. This inspired customers to purchase something additional with their free funnel cake or even pay it forward by paying for someone else!
From Zamora Café donating tamales despite tough challenges to Tracey Teske LaGuardia encouraging pop-up neighborhood concerts, you can check out more inspirational stories here.
The Most Important Trend
Most importantly, there's one special trend through all of these relief efforts: whether their platform was big or small, anyone who had the courage and compassion to help made a difference.
We are more likely to see stories of those who used their large platforms to reach thousands, but that doesn't lessen the impact of neighbors across the country who rallied around their communities to support local businesses. As the saying goes:
"The world is full of kind people… If you can't find one, be one."
If you're able, we have linked every relief fund on this blog to give opportunity to donate or even share a cause that you connect with. Let's make 2021 the year that we come out stronger than ever before!
Uptown Network strives to help restaurants accelerate their revenue recovery through flexible, sustainable solutions. If you are interested in learning more, contact us here.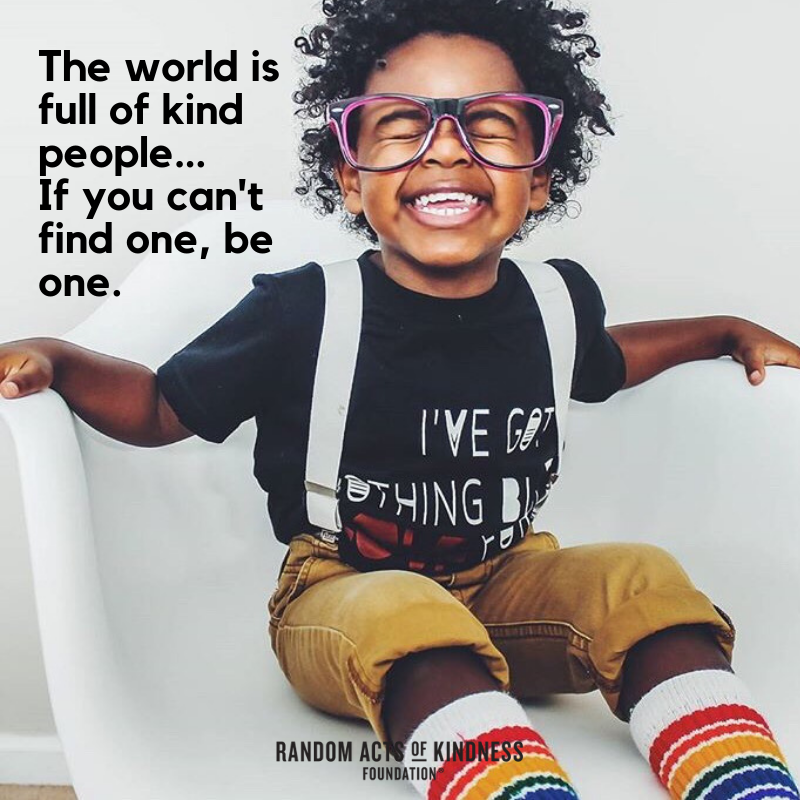 Photo credit: Random Acts of Kindness Foundation