Pay-At-Table
The Seamless Restaurant Payment System
Turn tables faster, increase average spend, and get more tips. In other words, save money and time with Uptown Network.
Uptown Network's pay-at-table solution integrates with digital menus and POS systems for a truly seamless experience. No app download required. Only one QR code is needed – Your single QR code takes guests to both the menu and payment, and it's not table-specific. Say goodbye to tracking down all of those different table tents!
Seamless integration with digital menus and POS systems
Only one QR code to manage
Split checks, tip, and buy gift cards
No app download required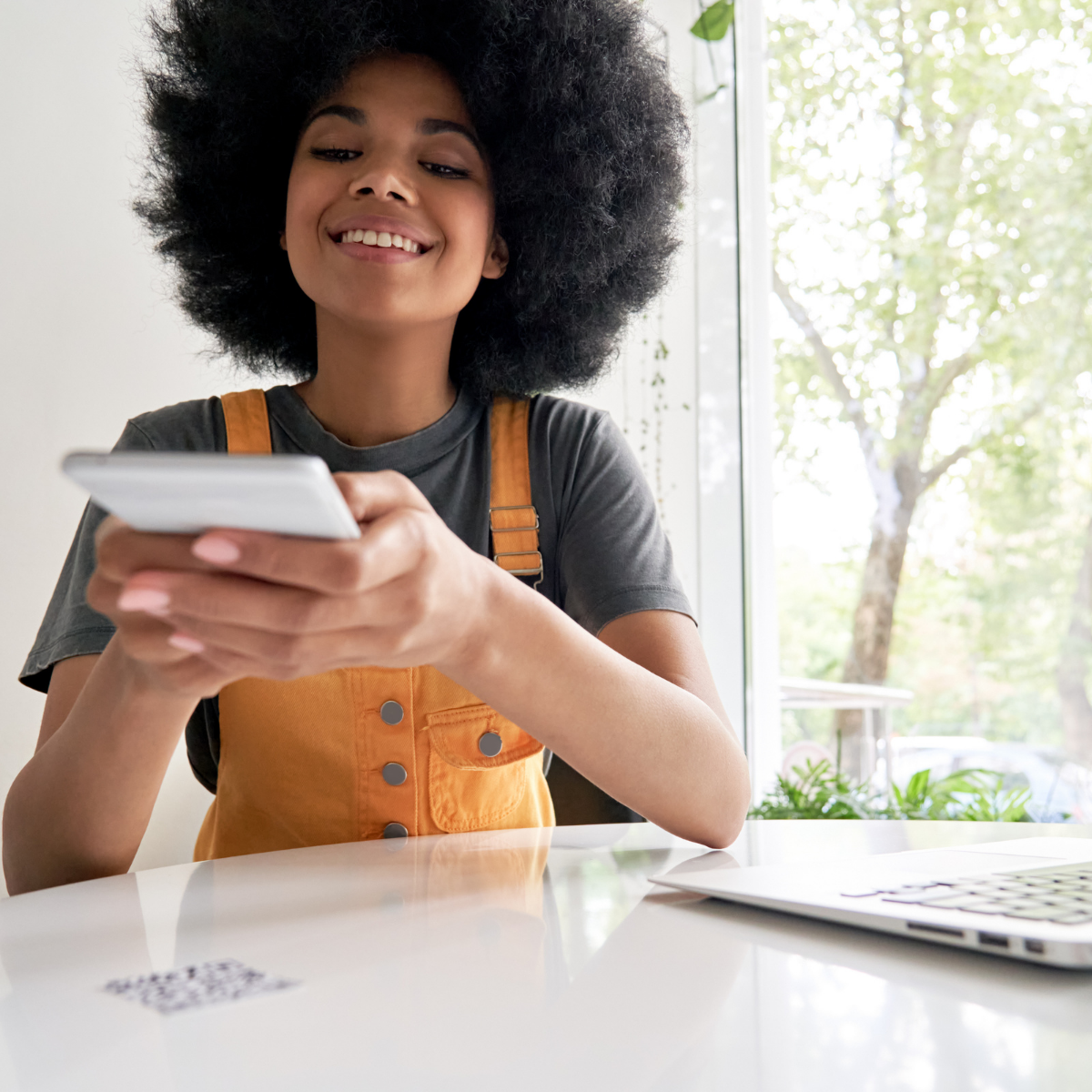 One QR = Full Menu + Payment
New restaurant technology should make your life easier, not harder. Uptown Network's pay-at-table solution uses the same QR code for your menus and payment, giving a truly seamless experience.
The single QR code is the same for every table too, meaning you can spend less time tracking down unique table tents and more time where you are needed the most.
Contactless payment should do everything that, well, traditional payment can do. Guest can easily split checks, tip servers, redeem gift cards, and pay all without the help of your staff. Empower guests who prefer contactless options while supporting staff during the ongoing hiring shortages.
Uptown Network's pay-at-table solution also integrates with Uptown Gifts®, a virtual gift card add-on. Used as a standalone product or as a complement to your current loyalty program, Uptown Gifts adds an additional source of revenue directly to your menu.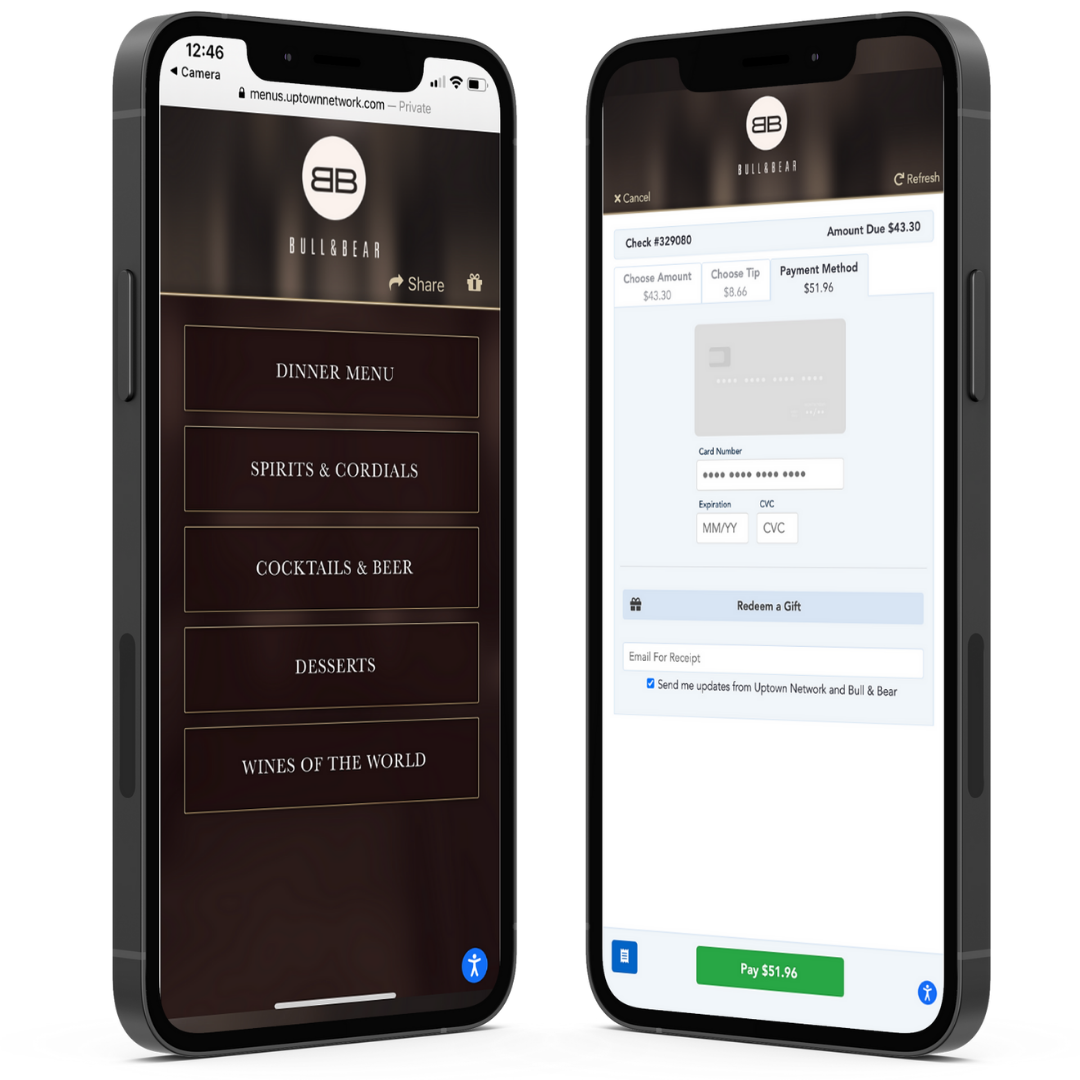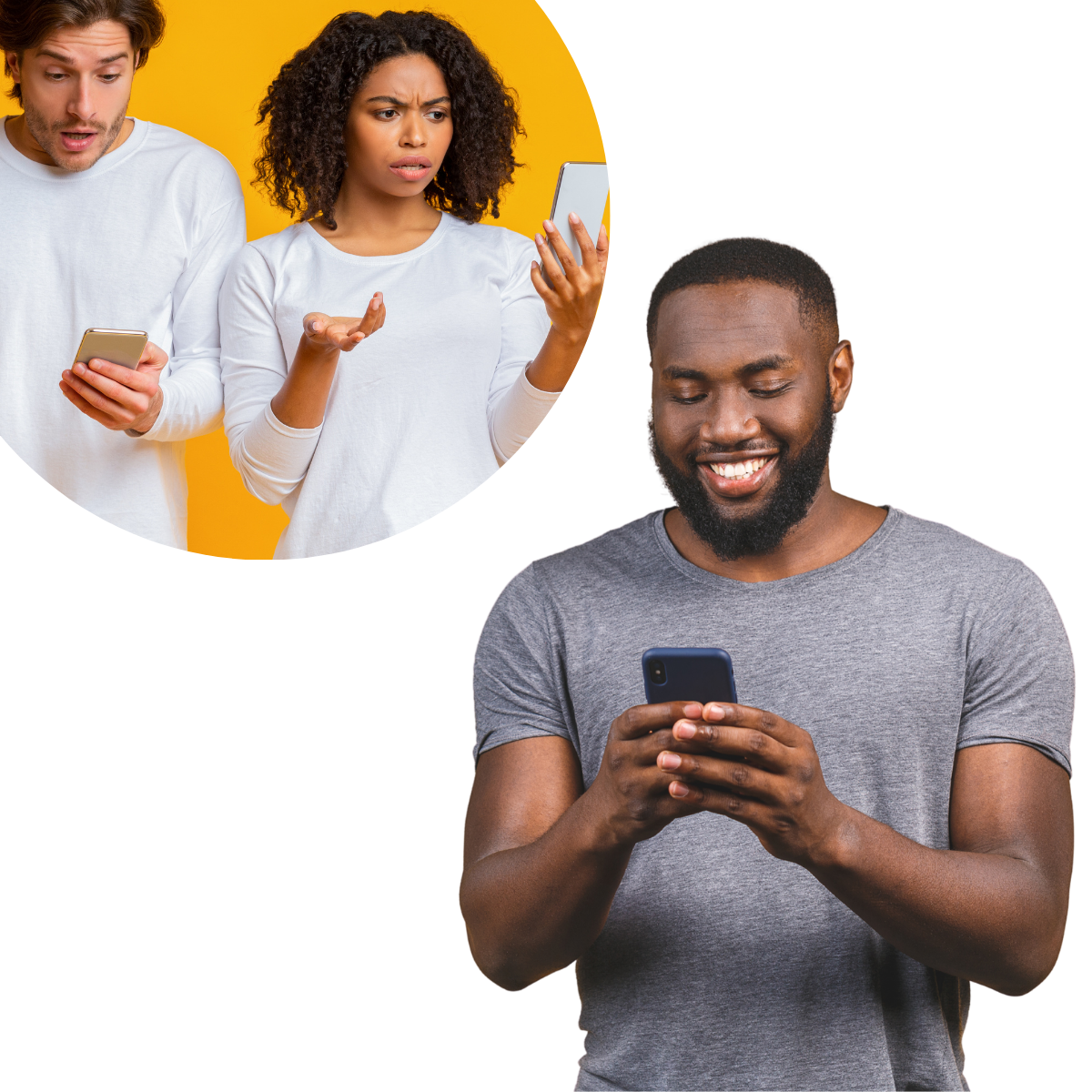 App-Free is the Way to Be.
App fatigue? We hear you. Not only is downloading new payment apps a pain, but it also distracts from the dining experience.
With Uptown Network's pay-at-table solution, guests are well on their way with a quick scan of the QR code or click in a web browser. No app downloads, no clearing out phone storage, no frustration. Simply scan, pay, and go!
Integrates With YOUR POS System:
Gift cards—even eGift cards—are oftentimes uninspiring and impersonal. They send a signal that someone is too busy to find a thoughtful present, or didn't know what to purchase. Uptown Gifts® bridges the gap between mobile gift cards and traditional, heartfelt generosity.
Guests browsing your menu can bundle any of your restaurant offerings into a gift. The gift is sent like a regular eGift card, but with a few special twists.