Virtual Wine Lockers
Social Media Software for Wine Lovers
Software that offers a cost-effective way to integrate wine lockers into your country club, restaurant, or resort.
Virtual wine lockers maximize restaurant and country club revenue by expanding wine locker programs beyond physical front-of-house capacity. Program users enjoy a social experience driven by a shared love of wine.
Self-service virtual wine lockers are $299/month. Save more by bundling virtual wine lockers with digital menus.
Start a wine locker program without major overhead.
Members choose to have their lockers private or public.
Wines can be browsed and added to lockers directly from the iPad® program.
Members send gifts to fellow members and non-users alike through the same interface.
Wine Software Meets Social Media.
Members of a virtual wine locker program have the opportunity to follow favorite lockers and receive activity notifications. They can share comments with fellow locker holders and send gifts to friends and family, encouraging them to visit your restaurant.
Virtual Wine Lockers build guest loyalty and open new revenue opportunities for your business. Get all the benefits of a wine locker program without the upfront cost of building physical wine lockers.
Virtual Wine Lockers are also a great addition to physical wine locker programs. Let guests view their lockers remotely and simplify record-keeping for your staff all from the same software.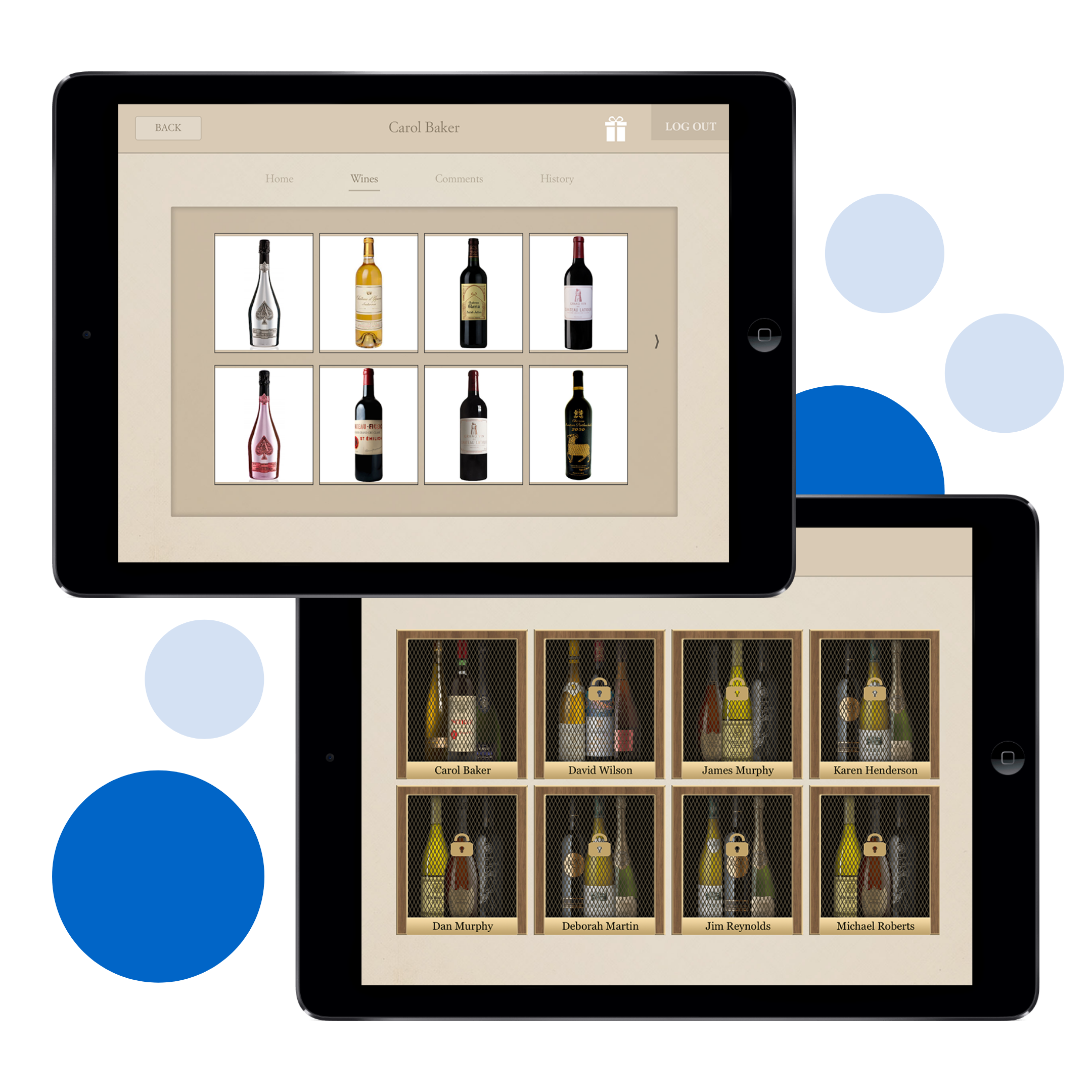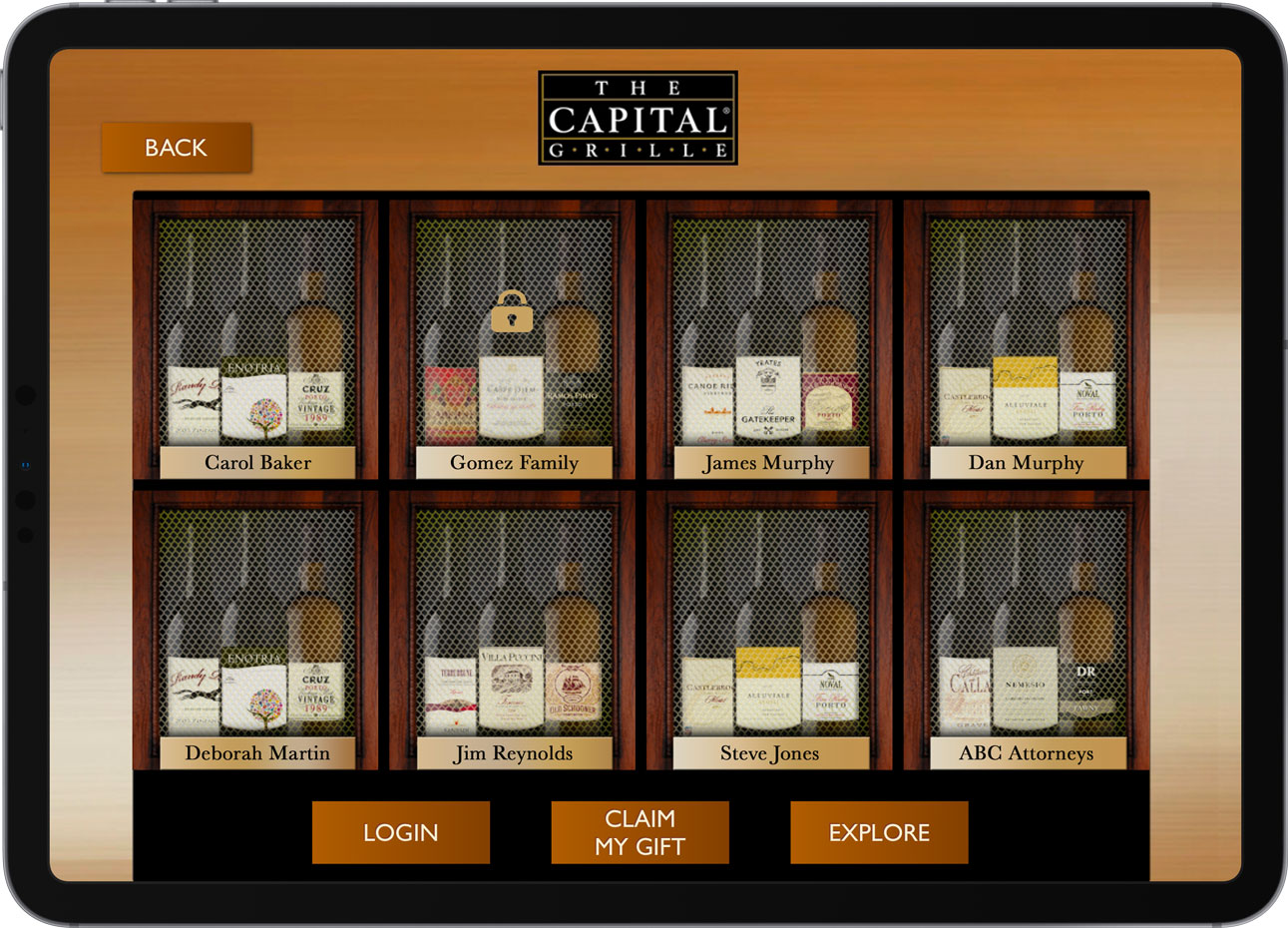 Private, Secure, and Tested.
Wines, gifts, and lockers are easily managed by staff from either an iPad® or desktop interface. Members choose to make their lockers public or private. All are password protected.
Uptown Network®'s code base and API (application programming interface) receive ongoing rigorous security testing to ensure software industry standards are met.
Unite Your Brand, Social Media, Loyalty, and Guest Experience with Virtual Wine Lockers.