Are Virtual Gifts the Future of Brand Loyalty?
The hospitality industry is becoming increasingly more innovative as technology advances. While some brands are slower to adopt change than others, the growing pressures to provide personalized and environmentally-friendly experiences have even the slowest adopters welcoming change.
Loyalty programs are ripe for reimagination. While perks, points, and prizes have become familiar benefits, their delivery is quickly becoming outdated and generic across brands. Virtual gifting is challenging how restaurants and hotels package their loyalty programs, and it is doing it with industry-changing fun and ease.
Here are three reasons why virtual gifts are the future of brand loyalty:
Next-Level Personalization For Rewards Program
Rewards programs are a fan favorite. We all love watching our points rack up, but the programs themselves have become repetitive. Offering the latest technology while utilizing new features such as customized videos and augmented reality gives properties the leading edge.
Think about it: Would you rather receive an email stating you are entitled to a complimentary drink upon your next visit or watch as that drink unfolds before your eyes with a video from the manager thanking you for your loyalty?
Not only will the thoughtfulness delight guests, but it will also create a welcoming sense that motivates them to return sooner. These creative ways to give rewards will also encourage guests to explore other amenities that the property has to offer.
It's time to add some excitement to rewards programs, and virtual gifting does just that:
"Whether you are a loyal guest with a passion for our cuisine or someone experiencing one of our dishes for the first time, you'll have the ability to share the experience with your friends and loved ones in a very visual way, with just a click. We are excited about the revenue potential virtual gifting will drive for our business." – Jonathan Raz, Director of Food & Beverage, Waldorf Astoria® Orlando
As an added bonus, guests who love the virtual gift that you send can in turn easily send a virtual gift to their friends and family. It's the perfect storm of those "You have to see this!" moments combined with actionable next steps for guests to take. Rewards programs are a great opportunity to introduce guests to your gifting offers, which then empowers guests to spread the word about your property in an engaging way.
Guest Recovery That Counts
A solid guest recovery program is especially important as the hospitality industry works through reopening challenges and guests overcome year-long high tensions. Virtual gifting provides an effective avenue to carry your brand's touch into guest recovery.
You can't be everywhere at once, but you can introduce solutions to bridge the gap. Allow your property to get creative when handling guest recovery. Was a guest not happy with their room or did they not enjoy their dinner? Send them a special virtual gift with a video from the manager to make up for their experience.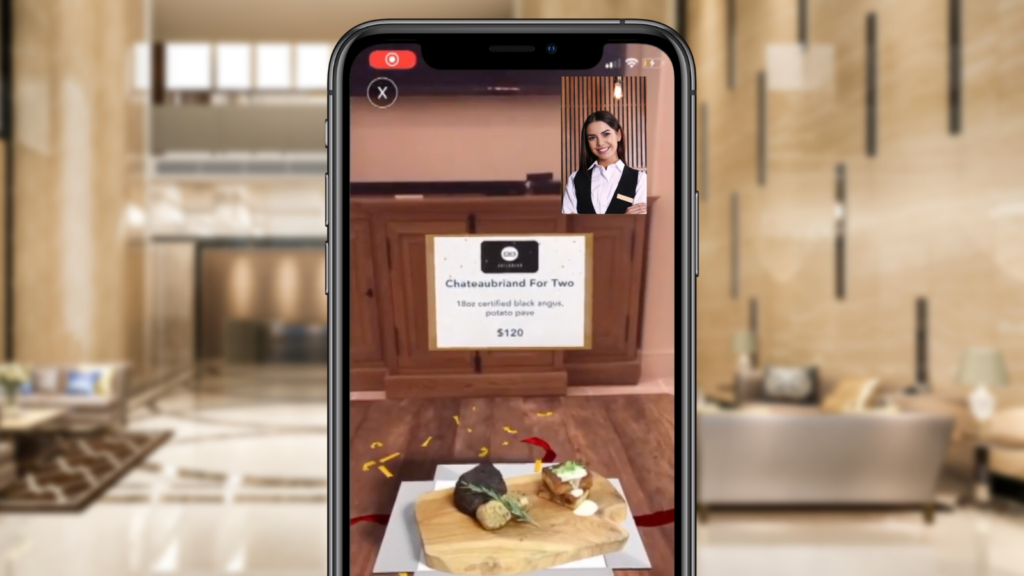 Virtual gifts empower staff to creatively address guest concerns, and they build trust between the two parties as guests understand they are being taken care of.
Elevating Brand Perception
The bottom line is, you don't need to be a tech-forward property in order to benefit from the technology that is available today. Brands of all types and sizes are turning to technology because of the benefits offered to elevate the brand's vision and guest perception.
As the hospitality industry seeks to bring back their experiential component, virtual gifting provides a great opportunity for guests to start their experience before even stepping foot on property… and they will remember it long after! The interactivity and personalization resonate with guests in ways that a plastic gift card or traditional guest loyalty gift never could.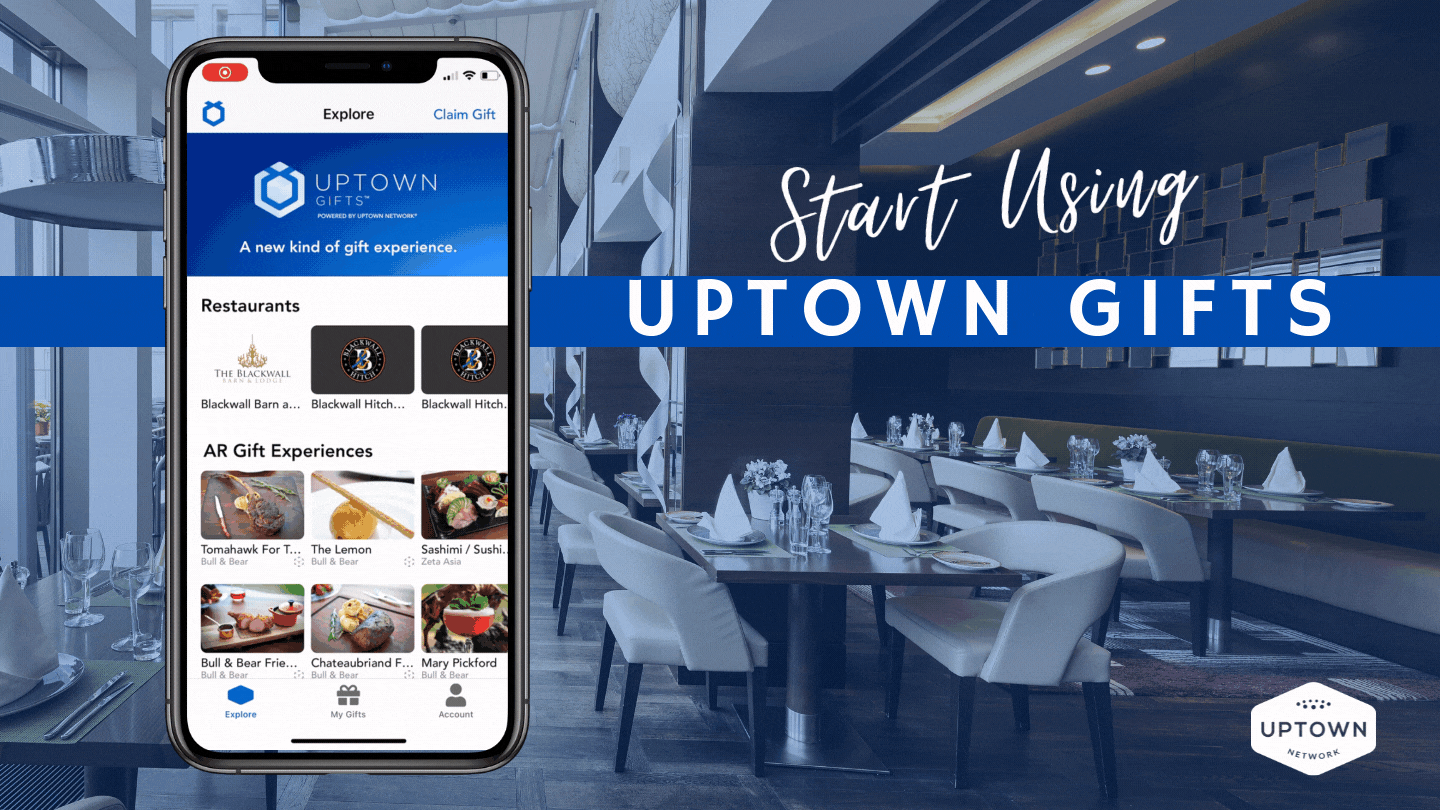 With guests now more familiar with and even expecting seamless experiences, adding innovative solutions to your loyalty program and guest recovery initiatives is a necessity.
Interested in learning more?
Uptown Network's virtual gifting solution, Uptown Gifts, is the perfect way to bring the experiential component back to your loyalty program. With an augmented reality twist, senders can choose their recipient's favorite items and add custom touches such as video messages and event-specific wrapping paper. Hotels and restaurants have the opportunity to offer a rewards program like never before. Uptown Gifts also integrates with digital menus for a truly seamless experience.
To learn more about how virtual gifting can benefit your specific business, choose your journey here.