BYOM™ (Bring Your Own Menu)
Restaurant Menus for Instagram
The guest experience starts the moment you catch their attention. Instantly give guests the information they want—on the platform they want it.
– Seamlessly activate your social network
– Hundreds of pre-made menu design templates
Usually offered at $99/mo., you can sign up today for $30/mo. with promo code: Insta30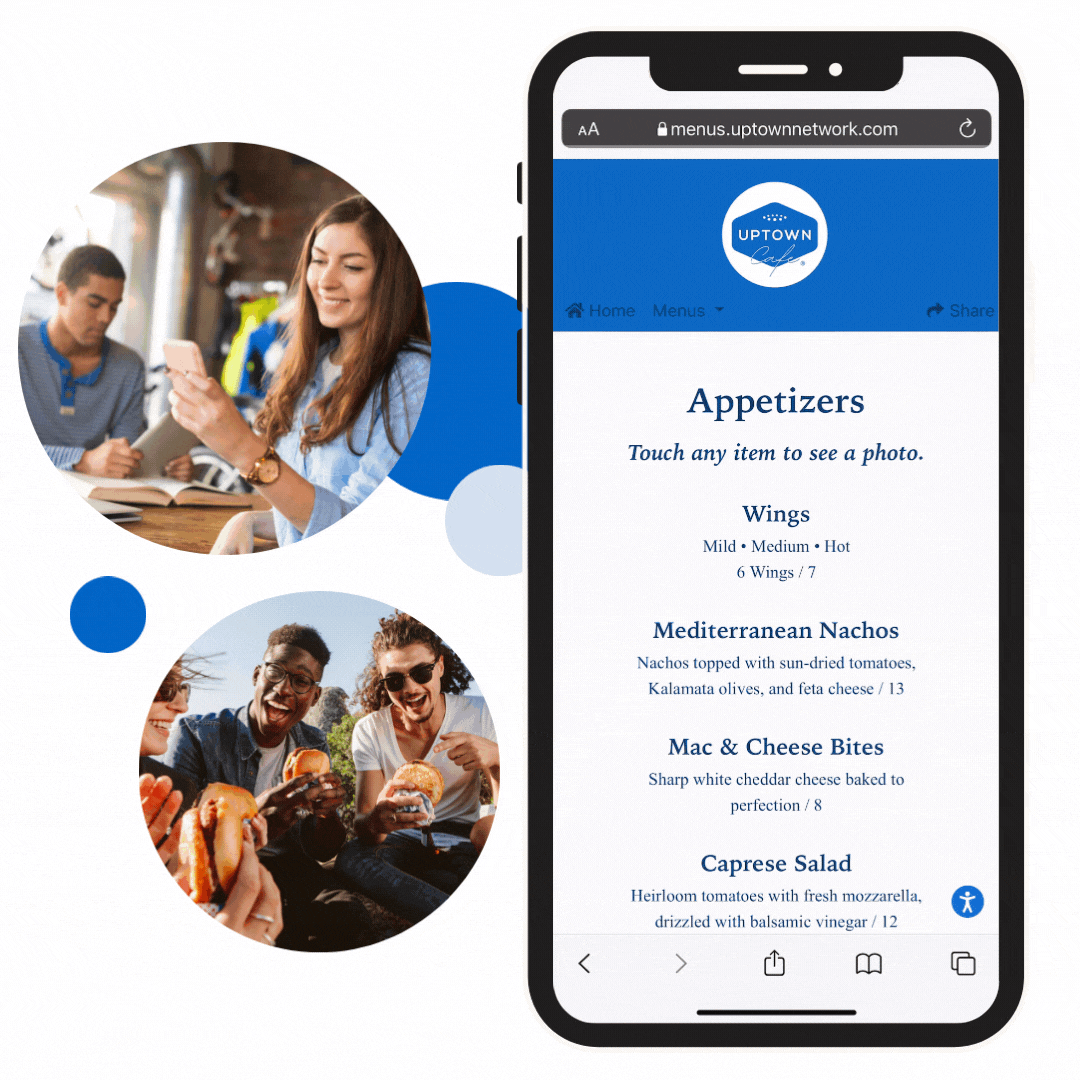 Put The Guest Experience First.
Make the guest experience seamless from the moment your guests interact with your restaurant. These Instagram restaurant menus are optimized for easy viewing, which means your guests get the information they want on the platform they want it on.
BYOM for Instagram also makes it easy to comply with the Americans with Disabilities Act (ADA)—the requirements are baked right into the software.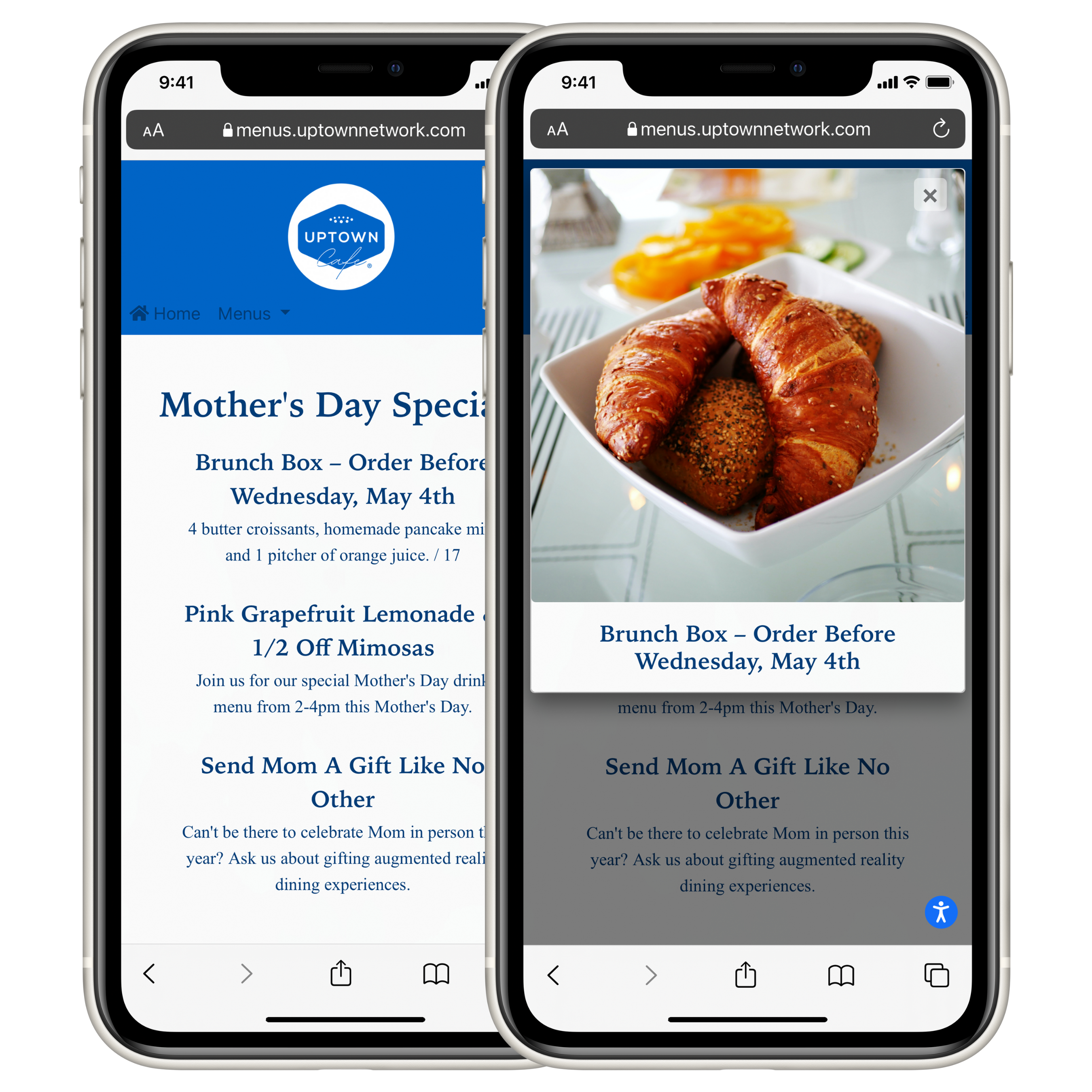 Holiday Menus, Events, and More.
BYOM for Instagram is fast and flexible for the ever changing restaurant industry. Easily add new holiday and event menus, complete with engaging images to draw guests in.
Your menu link can easily be used outside of Instagram, too. Share your menu in emails, reservation texts and more all with your main BYOM account.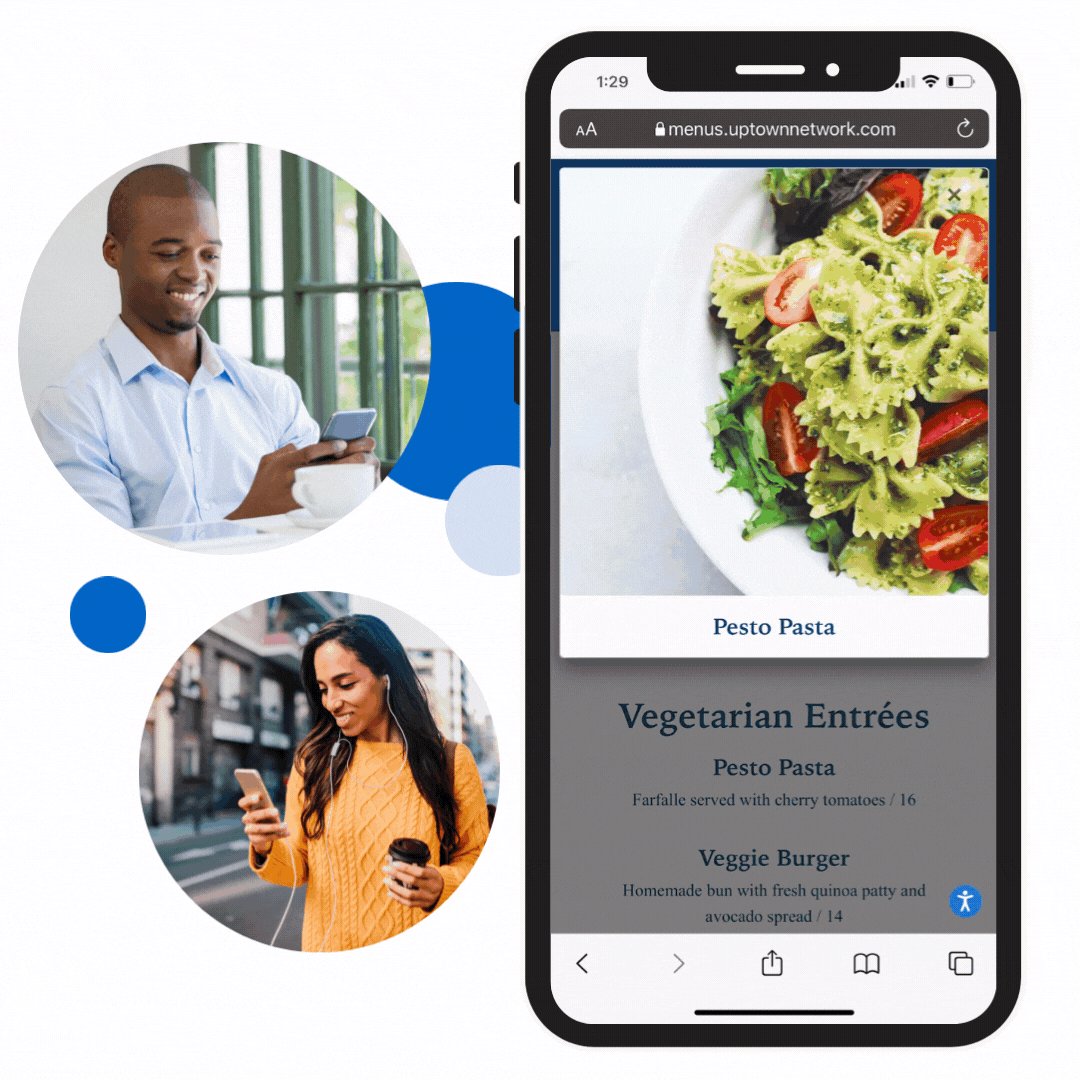 Turbocharge Your Digital Word of Mouth.
Kick your digital word of mouth into high gear with easily shareable menus. Every BYOM for Instagram account is enabled with sharing, so longtime fans and prospective guests alike can share your menu with friends and family.
This feature is particularly helpful to get the word out about new events, holiday menus, and promotions. What's more, guests who are inclined to share their favorite meals can now introduce new people to your restaurant seamlessly.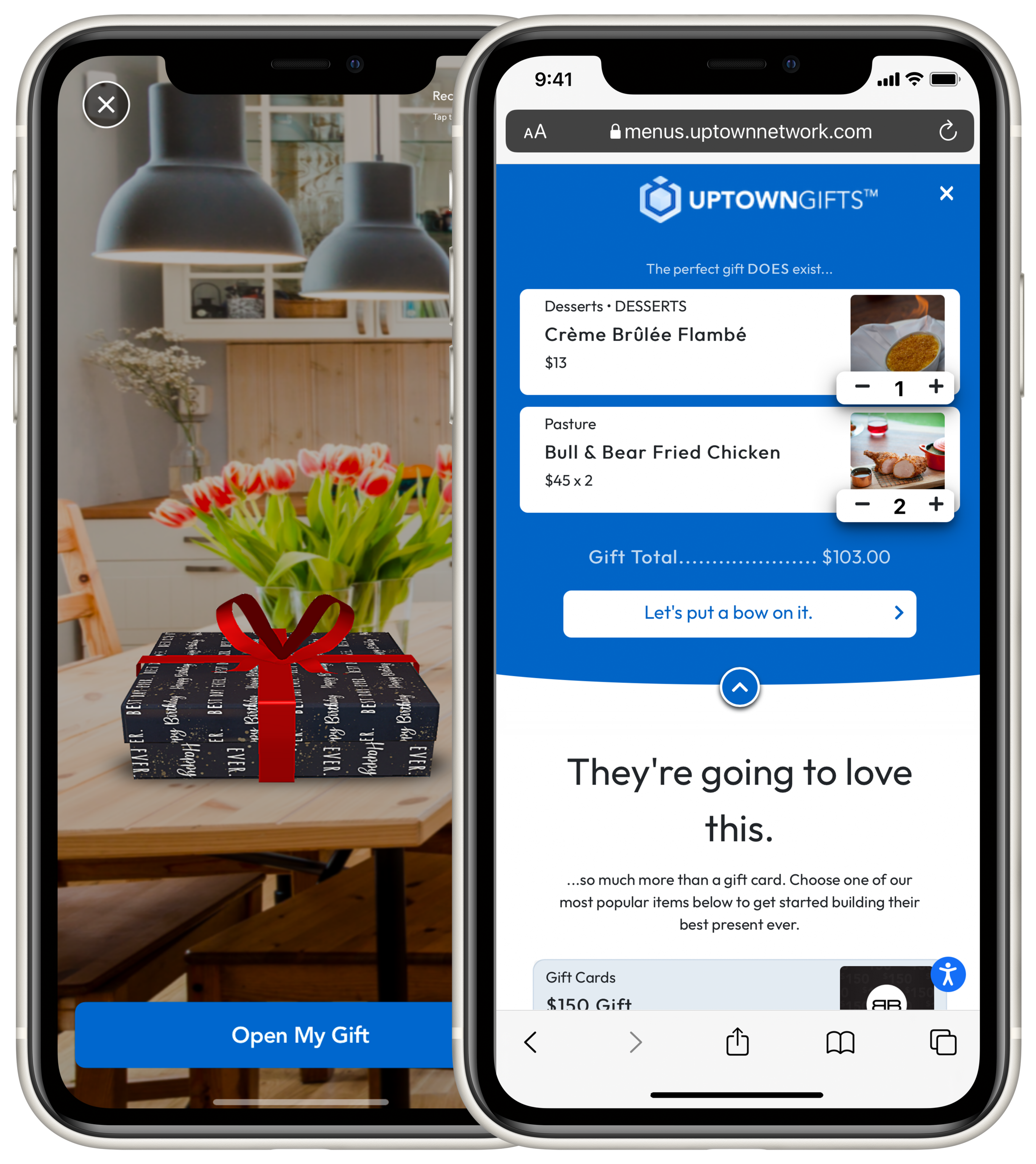 Bonus Feature
Activate Your Social Network
BYOM integrates with Uptown Gifts® for a seamless digital gift card experience. Our unique micro-gifting platform allows guests to give everything from a single item to a fully curated meal.
Gift recipients automatically have everything they need to start sending gifts of their own, further expanding your social influence. Activate your social network today: