Build Your Digital Menu Product Suite: Better Menu Management, Increased Sales with Great Guest Experiences
Menu management is a crucial part of running a successful restaurant. Your digital menu is not only a list of dishes, but also a marketing tool that can attract customers and increase profits. 
By building your product suite, you not only have the opportunity to take advantage of better menu management capabilities but also to include services that increase sales and guarantee great guest experiences. In this article, we'll explore how to optimize your digital menu for both profitability and customer satisfaction.
To better your menu management and elevate your brand, it's important to look into building your guest experience product suite. The digital menu you choose should easily open doors to include other digital solutions that will create a great experience for both guests and employees, while helping you maximize your revenue.
Let's dive in deeper on what your product suite should look like:
Add prestige and exclusivity to your restaurants with virtual wine lockers. With Uptown Network's Virtual Wine Lockers, you can easily build guest loyalty and open new revenue opportunities for your business while introducing an easy way to manage wine. 
Virtual wine lockers make it simple to manage locker contents, track wine additions and consumptions, and manage locker renewal fees all from the same system. They are easy to implement in both new and existing wine locker programs, and guests love the high-end experience.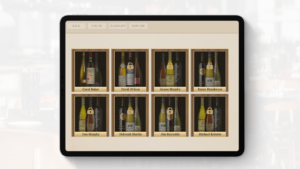 Integrate digital gift cards with your menu for an improved giving experience in comparison to plastic or even e-gift cards. With Uptown Gifts, giving a gift card will always be personable and include excitement.
Features such as custom video messages and augmented reality present opening experiences help to make these new virtual gift cards a truly special gift. Boost guest loyalty, customer retention, and digital word of mouth.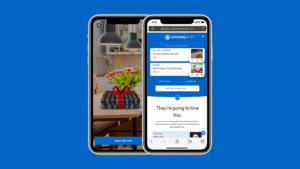 Start utilizing a photo app for your restaurant that boosts your digital word of mouth like never before. Gain effortless user-generated content and be influencer-ready on every occasion with themed photo frames.
The Restaurant Memories photo app helps you expand your reach as you manage your online brand reputation. Rather than being known by pictures of half-eaten food, you can easily saturate the online conversation with branded images of special guest memories.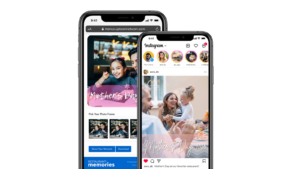 Uptown Network's Pay-at-Table makes it easy for guests and staff when it comes to the bill. It's a seamless and intuitive contactless payment system that will do everything that traditional payment can do.
Allow guests to easily split checks and add tips, plus connect to Uptown Gifts for integrated gift card redemption and pay all without the help of your staff.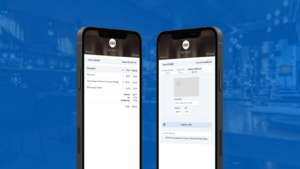 Menu management is a critical aspect of running a successful restaurant. Choosing the right digital menus will make a world of difference for your brand. Experience the power of utilizing the best digital solutions in the industry with Uptown Network's guest experience technologies.
Interested in learning more about menu management? Contact us today: