The Future of Retail is Digital
QR codes are seen everywhere and the advancement of digital menus have become more familiar in everyday activities. From restaurants to resorts and even casinos, this form of in-store technology is now making its way into the retail industry. By uniting operations and guest experience, enhance the opportunities of connected retail.
Want to know more about the advantages of digital menu platforms within retail? Consider these three benefits:
Digital Menus Expand Your Retail Space
For independent and growing retail spaces, digital menus are an incredible resource to organize offerings and share them on your website, social media, and by QR code in your store. Customers will be in the loop daily with information on their favorite retail stores in a very creative way.
This is a big marketing advantage. Displaying offerings on your website and social media will help bring in new customers while also maintaining strong relationships with current ones. Strategic QR code placement will also allow customers to scan and receive information about promotions and discounts. It's a great tool to advertise store updates and target audiences.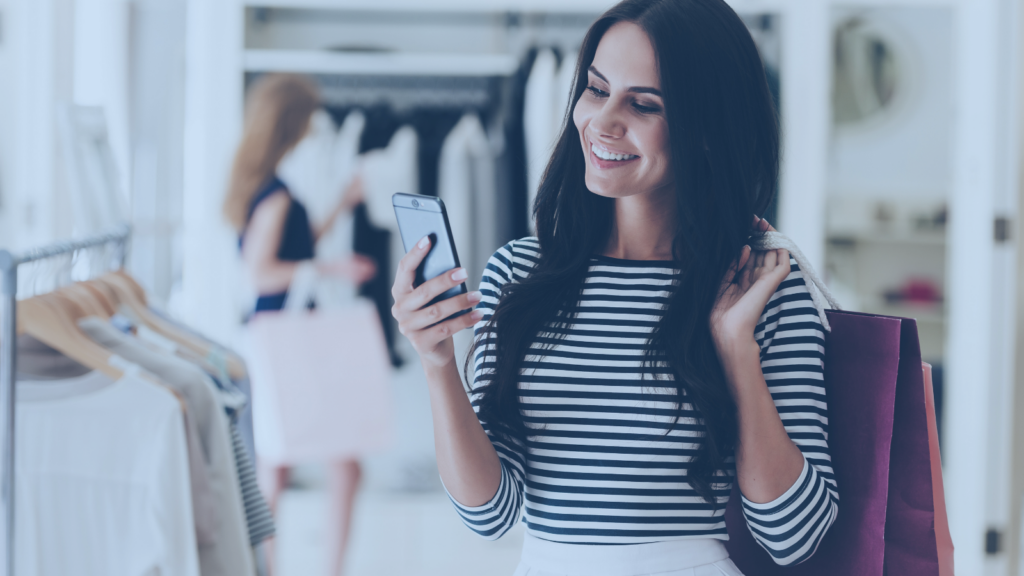 Streamlining Your Brand Impacts Guest Perception
For businesses such as resort properties, digital menus are the perfect solution for outlets like spas, pro shops, gift shops, and more. Display information of all kinds to guests and allow them to shop through what the resort has in store. Literally.
Through this combination and seamless technology use, guests will have an enhanced experience. Carrying your branding throughout the technology in all of these outlets leads to increased revenue, guest frequency, and loyalty.
Creative Gift Giving Expands Your Reach
Give customers the ability to give experiences to friends and family. Incorporate virtual gifting into retail and expect easy-to-use, seamless digital experiences. This new way to give a gift will exceed the customer experience and make giving even more fun.
Virtual gifting not only benefits retail revenue, but it also gives customers the opportunity to send personal gift cards with AR technology without the use of plastic. It's an enhanced gift card that is better for the environment and gives an exciting experience.
Retail has only scratched the surface of the opportunities available through strategic QR code and digital menu use. Incorporating digital solutions is helpful for employees and customers alike through easy-to-use software. Be an early adopter of digital menus in retail today for maximum benefits and results.