2021 Thanksgiving Gift Guide
It's that time of year again! Time to get together with family and friends to celebrate all that we are thankful for. Whether you're staying close to home or visiting loved ones far away, prepare to send fun, personalized gifts to show how thankful you are for the people in your life.
Don't know where to start? Here is a helpful guide to help you choose personal and thoughtful gifts starting today. Bonus: One is instant for last minute shopping!
1. Personalized Essentials
Having a fall scented candle is important for any Thanksgiving occasion. Upgrading to one that includes a custom picture with text takes your gift above and beyond. Yankee candle allows just this with their personalized candle option! Choose a picture and write something sentimental for the most perfect Thanksgiving candle everyone will enjoy.
Bringing a bottle of wine to your host's house is always a fabulous idea, but gifting a personalized wine bottle takes it to the next level. Easily purchase a wine bottle tag from Etsy to stick onto your wine of choice. Include names, dates and add what the special occasion is. Once the drink is finished, the memories will live on as a fun souvenir. It will be a hit and everyone will love that you went the extra mile with your gift!
2. This One is For The Thanksgiving Cook
Send the cook a well-deserved gift! Give the family chef fun cooking ideas for months to come. If they love to cook, finding new recipes will be a thrill. Cooking subscription boxes such as Blue Apron's offer new food experiences to enjoy.
It's important to include vegan options, too! For the cook who prefers meatless meals, check out Purple Carrot for delicious vegan creations that will put a smile on everyone's face. You can never go wrong by giving the gift of food.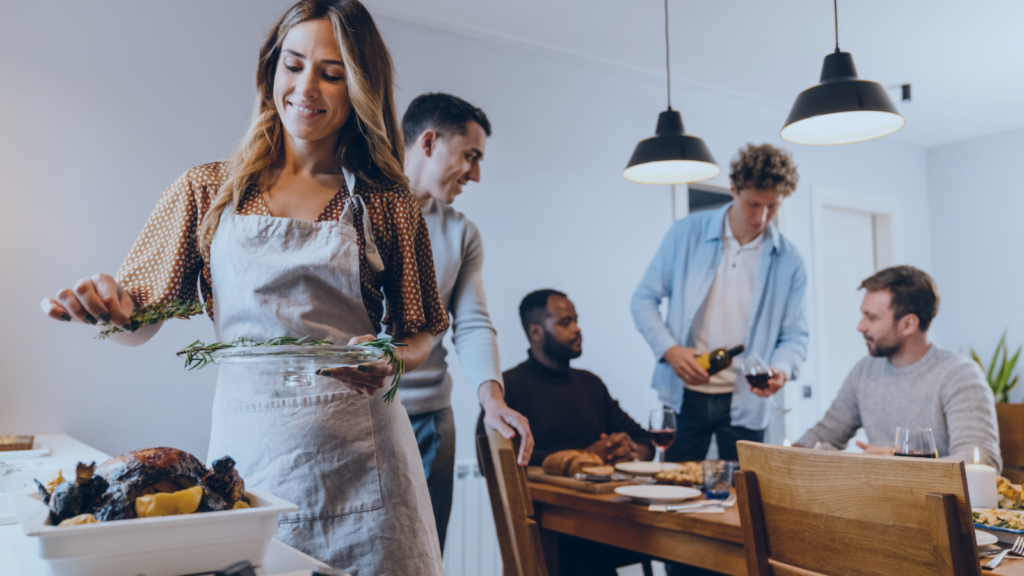 3. Unwind with Games
After eating, surprise everyone with a fun after-dinner game! Games such as "Family Gathering" and the "Gratitude After Dinner Tin" will have everyone enjoying each other's company. Families will love these easy going games, plus they can be used for more gatherings in the future. It's the gift that keeps on giving.
4. Instant Virtual Gift That Everyone Will Love
Looking for a last minute gift or just want to 'wow' your family with a special surprise? Virtual gifting is the way to go. Send a gift card, but turn it up a notch. With Uptown Gifts, you can send your loved ones a dish from their favorite restaurant with augmented reality included. Add wrapping paper and a custom video message for a truly personalized experience!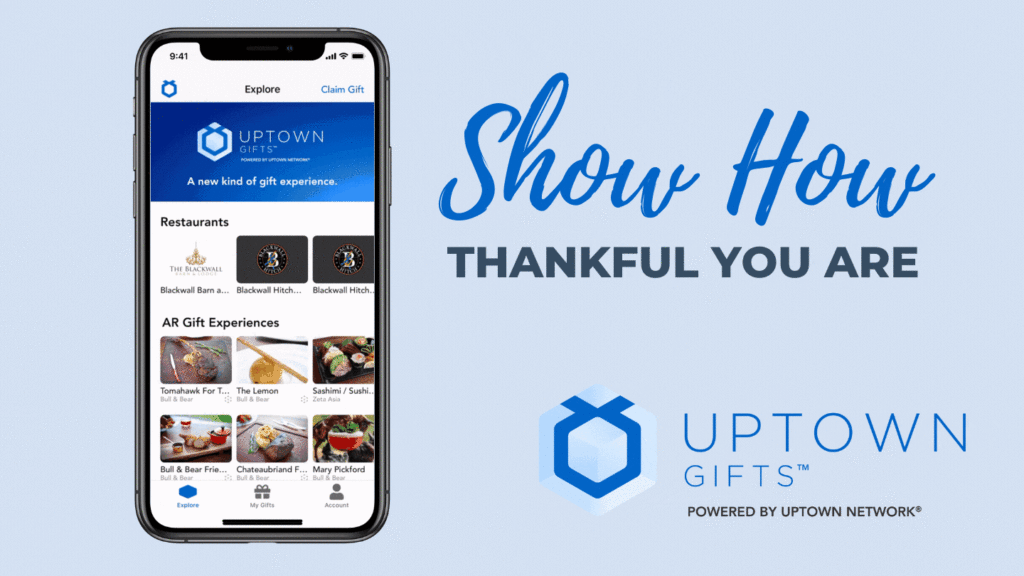 5. The Countdown to Christmas
Help start the Christmas countdown! Advent calendars are a fun way to make every day in December so special and thoughtful. Give your loved ones an exciting start to the holiday season as they try an eye-watering hot sauce, open a new mini bottle of wine, or enjoy the classic chocolate surprise. There's a treat for everyone!
These gifts will make an impression and create memories that will last. Happy Thanksgiving from our family to yours!