Revolutionizing Assisted Living Experiences with Technology
As technology evolves more and more each year, it's important to adapt and continue to revolutionize residents' experiences and empower caregivers at assisted living facilities. Making residents' lives better and giving them a quality environment to live in is top priority.
Your focus is the wellbeing of your residents and the satisfaction of their loved ones, while also working to grow your revenues. You already know that in order to do this effectively, you will need to use seamless solutions for employees to provide the best service.
Fortunately, implementing a seamless solution doesn't need to be hard. Boost your assisted living space today and get ahead with digital solutions that will enhance your residents' quality of life. Check out these three reasons why a quick and easy transition to digital menus is worth it for your residents and staff:
1. Organization and Peace of Mind
Digital menus that keep information in the cloud help make business operations organized and provide better tools for staff to collaborate on new food and beverage ideas. For assisted living facilities that provide different menus at different times, tablet menus also provide daypart timers that can display menus at the right time on the right day of the week, and even on holidays.
Children and other family members play a huge part in which retirement home they choose for loved ones. Give them a look into what the facility strives for and what their goals are for residents. By accessing this information, families are given peace of mind knowing their loved ones are in the right hands.
Digital menus make a world of a difference and they can take your assisted living facility from being ordinary to extraordinary.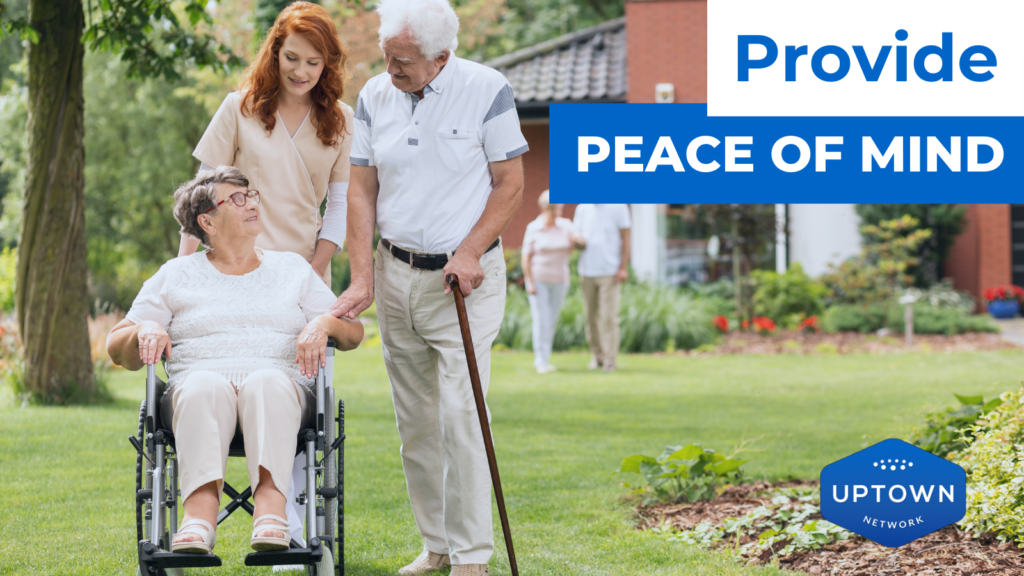 2. Showcase Your Efforts
By using digital menus, it's easy to share your efforts with the families of residents and others interested in your community. Showcase your hard work through videos, pictures and dietary or event information. These actions will not go unnoticed, and families will be happy to see the efforts put into the experience of the facility.
Get creative with it! There are so many fun possibilities when using digital solutions, and the advancement will make your facility shine.
3. Making Lives Better
Digital menus are incredible for making every experience special. By adding this software, you create great memories for residents, loved ones, and employees. Digital menus are a part of ongoing sustainability efforts too, helping you make an impact on today's generations and those to come.
Upgrading your residents' experience doesn't stop here. Additional features such as virtual gifting are fun and intuitive, yet help grandparents see their family's smiling faces as they receive their gift. Residents and their families can send personalized, heartfelt gifts including exclusive experiences and outings. Standout and stand up for improved assisted living experiences.
You don't need to navigate the changing technology landscape alone. Learn more about the solutions available for your property today.
Uptown Network® is the premier digital menu solutions provider of the hospitality industry. Building upon years of hospitality experience and leading-edge software leadership, our team services restaurants, hotels, cruise ships and more of all types and sizes.
From standalone products to a full environmentally-friendly suite, our team of experts is available to help you build the program that is right for you. Tablet menus, QR codes, virtual wine lockers, and virtual gift cards have taken the hospitality industry by storm, often without much guidance on how to successfully launch a digital solutions program. Uptown Network's team is here to help you choose the best option with confidence, so you can streamline operations and get back to where you are needed most.