How to Make Giving This Holiday Season Exciting With Virtual Gifting
We just entered the busiest time of the year. With Thanksgiving approaching fast, now is prime time to start planning your holiday season. Looking for gift ideas? We have just the thing for you: virtual gifting.
Virtual gifting makes sending gift cards customizable with features that add a personalized touch that plastic cards don't offer. Learn how you can take advantage of creating the perfect gift with virtual gifting:
Curate gift packages to make virtual gifting even more fun! Different packages can be based on theme and interest.
Giving can be different for each person in your life. Create a fun girls' night out package with dinner and drinks at the trendiest restaurant in town. Do you have a wine connoisseur in your life? Gift a dinner that has selected wines paired with different dishes for a 5-star experience.
Creating virtual gift packages is not only fun for you to arrange, but it's even more exciting for the person you're sending the gift to!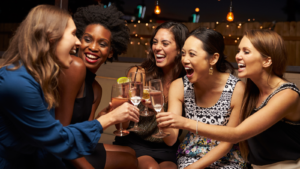 Plastic gift cards aren't inspiring for guests or environmentally sustainable for businesses. With virtual gifts, you send your gift electronically and it opens up opportunities to many customizable surprises.
Personalizing virtual gifts is so easy and fun. With Uptown Gifts, there are many options that elevate the gift card experience. Features include wrapping paper, video messages and even augmented reality technology! Give a gift card like no other and make a memorable moment for each recipient.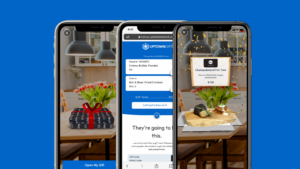 Great for Last Minute Gifting
Virtual gifting is also an amazing option when you're last minute gift shopping. Without leaving your home, you can scan the Uptown Gifts app for dinner or experience options and send the gift virtually no matter the distance.
Virtual gifting is a great option for gifting in last minute situations without the feeling of sending lackluster gifts without meaningful personalized touches. It's convenient, easy and exciting!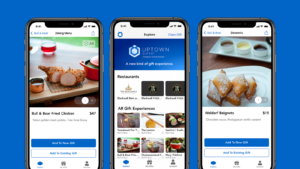 Make the holiday season even more enjoyable by eliminating the stress of last minute shopping. Uptown Gifts makes it easy for you to select customized gifts for each person in your life.
Want to learn more about virtual gifting with Uptown Network? Look no further! Learn more here: