Get Ready For The Holidays With eGift Cards
Ready to enhance your gift card program before the holiday season to increase sales? With the latest guest experience tech, it's never been easier to reimagine the way guests send gifts. 
Augmented reality eGift cards are the new and improved way to give. With features that plastic gift cards could never offer, this solution is the perfect way for restaurants to offer an elevated gift giving experience. Get ready for the holidays with augmented reality eGift cards and see the difference they can make for your restaurant:
Plastic gift cards not only detract from sustainability efforts, but they also lack the ability to create a truly personalized touch to the gift. Using a solution that allows for customizable touches creates special memories for guests and encourages yet another reason for customers to send gift cards from your restaurant.
With eGift cards like Uptown Gifts, guests can add wrapping paper, text and a video message, plus an augmented reality surprise. The video message can be a funny inside joke or heartfelt message, both creating personal meaning to the gift.
There are so many benefits and features when it comes to eGift cards, and augmented reality (AR) is on the forefront of technology. As restaurants are quickly jumping into this leading tech innovation, gifting is a perfect opportunity to explore this technology in your restaurant without the large upfront cost or heavy onboarding process. Simply sign up and enjoy!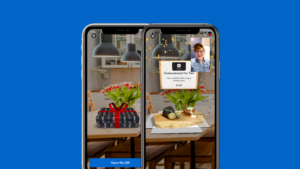 When guests send eGift cards, your restaurant has a high chance of getting recognized by potential new customers. Especially if the gift card has virtual gifting capabilities, you are making an impression that lasts by offering a unique experience that guests can't find anywhere else.
Another great opportunity to utilize eGift cards is to add virtual gifting to your social media schedule. Promoting this new way to give will bring in people to your restaurant just by showing off the new gifting feature added to your business.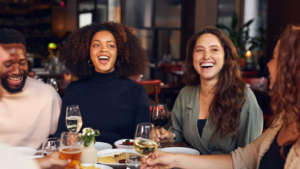 Integration Possibilities
What makes eGift cards even more special? They have integration capabilities that elevate the gift experience even more.
Systems like BYOM™ make it easy for restaurants to integrate their pay-at-table and virtual gifting programs to create an enjoyable, seamless experience. Guests can pay the bill and redeem a gift or make a purchase all without pulling your service team away from other tables. Additionally, implementing guest experience technologies such as virtual wine lockers offers guests more creative ways to gift, such as allowing them to send bottles of wine from their locker to friends.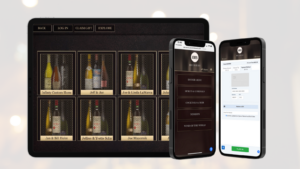 With big holidays soon approaching, it's not too late to start implementing augmented reality eGift cards with your existing gift card program. 
Expand your gift card reach today and create an exceptional gift experience for guests: