Digital Menus For Restaurants That Will Take Your Brand To The Next Level
Taking your brand to the next level doesn't have to be hard. It's actually simple with one easy tool: digital menus for restaurants.
From integration with other restaurant solutions to customer satisfaction, you can't go wrong when it comes to digital menus:
Digital menus come with a variety of benefits and features that make searching through a restaurant menu seamless and enjoyable.
Restaurant software like digital menus improve efficiency by eliminating the need for printed menus that require constant updates. Digital menus such as BYOM™ (Bring Your Own Menu) make it easy to update your offerings, prices, and promotions in real-time, making it the perfect tool for updating LTOs during the holidays.
Also, boost revenue easily with a menu that sells. Uptown Network's digital menus provide high-quality images and descriptions, so customers can make informed decisions about their orders leaving them with less questions for servers. By showcasing enticing dishes, you can encourage customers to try new dishes or add extras to their orders.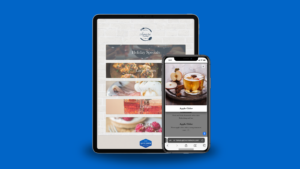 Digital menus for restaurants also come with another advantage: easy integration with other tech solutions.
You can seamlessly integrate pay-at-table, virtual gifting, and even virtual wine lockers! The possibilities are endless for integration when using BYOM. Easily send gifts through virtual gifting, pay the bill contactlessly, and expand your wine locker program's capacity all through one digital menu tablet.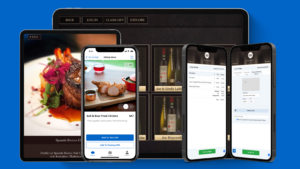 Taking your brand to the next level means utilizing your restaurant software for social media and expanding your reach with digital menu for restaurants software.
Boost your brand's online reputation and seamlessly bolster your marketing team's efforts. Restaurant Memories provides the hospitality industry with branded, user-generated content by capturing special dining experiences and making them easily shareable for guests. Utilizing a guest experience photo app conveniently helps your restaurant with marketing while providing guests with memories they can keep.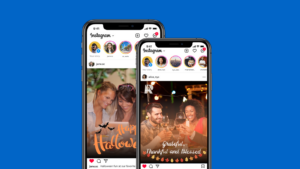 Not only do digital menus elevate the dining experience, but they also elevate your brand.
Interested in implementing digital menus for your restaurant? Learn more about Uptown Network's BYOM solution today: