Last Minute Gift Guide: Best Gifts to Give for Thanksgiving
It's that time of the year again! It's time to start searching for the best gifts to give your loved ones this holiday season. With Thanksgiving happening soon, in two weeks to be exact, now is the perfect time to decide on what you should send.
Having trouble on where to start looking? We have come up with the top best gifting ideas that will be a fan favorite for all:
This Thanksgiving, send a gift that keeps on giving.
Do you know someone who has a charity close to their heart? Donate money in their honor for a special gift. Not only is it meaningful to the recipient, but this gift will help others in need. Organizations like Charity Navigator make great resources to find charities and it's easy to donate.
It can be stressful hosting especially if you forget something off your grocery list! This year send your favorite Thanksgiving host the gift of convenience and less stress with an Instacart membership.
Last minute gifts + last minute groceries are solved with just one gift! With easy ordering and same day delivery, there will be less stress for the host during the holidays.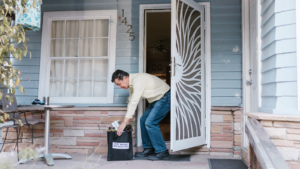 3. 5 Star Hilton Experience
Know someone who needs a relaxing yet exciting weekend getaway after this busy holiday season?
Vacation goers who enjoy staying at a Hilton hotel are able to receive an even more enhanced experience. Send them virtual gifts with spa treatments, a day at the golf course or drinks and meals by the pool. Give them a 5 star gift package based on their interests and mood for the trip. It's thoughtful and personal!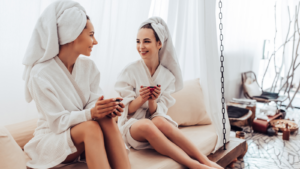 4. Amazon Prime Membership
As a host or hostess for any holiday, decorating and cooking can take a lot of preparation. Offer them some help this holiday season with fast delivery and good finds with an Amazon Prime membership.
They will enjoy the convenience of the membership and it will make hosting easier with seamless shopping!
Who doesn't love a free meal! Sending gift cards are usually the first we think of when gifting food, but this year is the year you elevate that gifting experience with Uptown Gifts.
With Uptown Gifts, it's easy to send someone their favorite dish or extend it to a full dinner experience. But there are bonuses and twists that enhance this gift card experience to make it more personalized. 
Take this gift to the next level with wrapping paper, a personal video message and augmented reality technology! Impress beyond measure and make gift cards interesting, exciting and fun.
We hope this guide has been helpful with Thanksgiving coming up. Don't stress with holiday shopping this season—send last minute gifts that are extremely personalized and meaningful.
Enjoy the holiday season with your loved ones and have a happy Thanksgiving!