eGift Cards: The Solution to Last-Minute Gift Shopping
Running out of time to find the perfect gift? We have the solution for you: eGift cards!
These convenient digital gift cards are a stress-free solution that can be sent instantly to your recipient's email. Say goodbye to the hassle of physical gift cards and give the gift of food with eGift cards.
eGift cards, also known as electronic gift cards or digital gift cards, are a modern and convenient alternative to traditional physical gift cards. Want to take your eGift card to the next level? Make it a virtual gifting experience.
Uptown Gifts is a digital menu add-on that enables any menu item to become a gift card. Restaurant guests can easily send gifts to friends from their own phone using Uptown Gifts with BYOM™.
With these eGift cards, guests can choose from a range of dishes, drinks, appetizers and desserts! They are perfect for last-minute gift shopping as they can be delivered instantly with an AR (augmented reality) twist.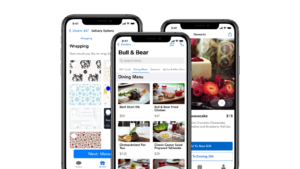 When guests purchase an eGift card, they can choose the amount or select from a variety of dishes. Create a dining experience by adding drinks, dinner and dessert or choose a micro-gift by sending one item. Once the purchase is complete, the gift experience is delivered instantly with a customized video and their wrapping paper of choice. 
Bonus: Menu items with AR give the recipient a tour of the restaurant's dining room making the eGift card even cooler!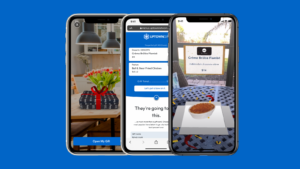 Benefits of using eGift cards
There are several benefits to using eGift cards for your gift shopping needs. Firstly, they offer convenience and flexibility. With eGift cards, you can easily purchase and send a gift to someone without having to leave your home or worry about shipping delays. This is especially useful for last-minute gift shopping, as the recipient will receive the eGift card instantly in their email. 
Virtual gifting is becoming an extraordinary solution for reducing plastic waste, and it's quickly becoming the future of gift giving. By opting for digital gift cards, you are reducing the need for physical cards and packaging, which helps to minimize waste and reduce your carbon footprint.
eGift cards can also be a great option for long-distance gifting. If you are unable to be physically present for a special occasion you can still send a thoughtful gift through an eGift card. This allows you to show your love and appreciation, even from afar.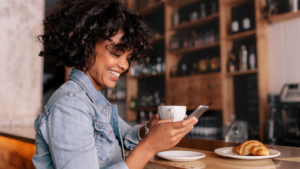 Overall, eGift cards offer a convenient, flexible, and eco-friendly solution for last-minute gift shopping. Consider using them for your next gift-giving occasion to save time and stress.
Learn more about Uptown Network's eGift card solution today with Uptown Gifts: