Digital Menus For Restaurants Can Change the Game for Labor Day
In today's digital age, many restaurants are embracing the use of digital menus to revolutionize their dining experience. With benefits ranging from improved efficiency to enhanced customer satisfaction, digital menus have become a game-changer in the restaurant industry.
In this comprehensive guide, we will explore the advantages of implementing digital menus in your restaurant and how they can transform your business just in time to update your menus for Labor Day:
Understand the Benefits of Digital Menus
Digital menus offer numerous benefits for restaurants, making them a valuable investment. They improve efficiency by eliminating the need for printed menus that require constant updates.
Digital menus such as BYOM™ (Bring Your Own Menu) make it easy to update your offerings, prices, and promotions in real-time, making it the perfect tool for updating LTOs during a holiday weekend like Labor Day. This saves time and resources, allowing your staff to focus on providing excellent customer service, and it improves the guest experience by ensuring your guests are informed about new specials and menu updates. Plus, the online menus are ADA compliant making them easy to use for everyone!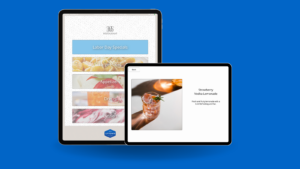 Enhance the Guest Experience
Digital menus for restaurants enhance the customer experience. They provide a visually appealing and interactive way for customers to browse through your menu.
Uptown Network's digital menus provide high-quality images and detailed descriptions, so customers can make informed decisions about their orders leaving them with less questions for servers. As this format focuses on the guest experience, it also encourages an increase in sales and upselling opportunities in a natural way, avoiding "salesy" approaches. By showcasing enticing images and highlighting popular or recommended items, you can encourage customers to try new dishes or add extras to their orders.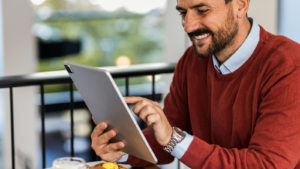 Choose the Right Digital Menu Software
When implementing digital menus in your restaurant, it's crucial to choose the right digital menu software. With Uptown Network's digital solutions, your menus can be as flexible as you want them to be! From integrations to menu formatting, the possibilities are endless with BYOM. Depending on the subscription and add-ons, your restaurant's menu can be up and running in as little as one hour!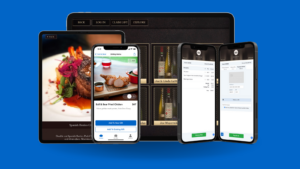 Overall, implementing digital menus in your restaurant brings numerous benefits, from improved efficiency and customer experience to increased sales and data-driven decision-making.
It's a worthwhile investment that can transform your business and keep you ahead in the competitive restaurant industry. Learn more about Uptown Network's digital menus for restaurants today: