Digital Menu Companies: Features to Look for Before Choosing One
Digital menu companies are becoming increasingly popular in the restaurant industry, offering a range of benefits such as increased revenue and efficiency, improved customer experience, and reduced costs. 
However, with so many options available, it can be difficult to choose the right one for your business. Digital menus are a powerful tool, so make sure the company you're working with provides just that. Here are some important features to consider before making your decision.
One important feature to look for when choosing a digital menu company is customization options. 
You want to be able to create a menu that reflects your brand and meets the unique needs of your business. Uptown Network's digital menus solution, BYOM™ – short for Bring Your Own Menu – offers a variety of design templates, font options, and color schemes, as well as the ability to add your own images and logos. With Uptown Network, it's easy to make updates and changes to your menu as your business evolves.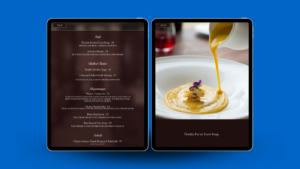 Another important feature to consider when choosing a digital menu company is a user-friendly interface.
You want to be able to easily navigate and make changes to your menu without needing extensive technical knowledge. Menu management is important and Uptown Network makes it easy for employees to use their digital solutions. This will save you time and frustration in the long run, and allow you to focus on other aspects of your business.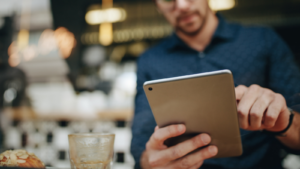 When choosing a digital menu company, it's important to consider whether or not they offer integration with other restaurant digital solutions.
Uptown Network makes it easy for restaurants to integrate their digital menus. From pay-at-table to virtual gifting and even virtual wine lockers, the possibilities are endless for integration when using the right menu. Instead of purchasing each separate from different companies, choose a digital menu company that provides all four integrations while also continuing to add new breakthroughs.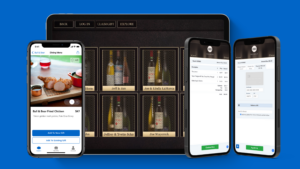 Analytics and Reporting Capabilities
Another important feature to consider when choosing a digital menu company is their analytics and reporting capabilities.
These tools allow you to make data-driven decisions to improve your menu and operations. Uptown Network offers robust analytics and reporting features, such as customizable dashboards and real-time data updates, to help you stay on top of your business performance.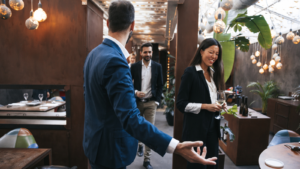 Look for a digital menu company that offers support to ensure that you and your staff are able to use the system effectively.
Uptown Network's Enterprise Program goes above and beyond for customer success. Staff benefit from ongoing product support from our on-call team or Menu Manager phone app, bringing even more convenience to the workplace. Easily reach out for questions or tips to expand menu possibilities for a better guest experience.
Digital menus can easily elevate your restaurant, but only if it's with the right company. Experience the power of utilizing the best digital solutions in the industry with Uptown Network.
Interested in learning more about Uptown Network? Contact us today: