Making Menu Management Easier In 2022
It's no secret that menu management can be time-consuming, but it doesn't need to be a hassle. While the new year inspires new goals for ourselves personally and professionally, it's also a good time to make sure our business is on track, too.
Even if we aren't in a position to make large changes immediately, there are small, easy changes that result in large overall improvements. For restaurants, simplifying menu management is one of them.
Are you looking for ideas on where to start? Here are 3 keys to making menu management simpler in 2022:
Spend Less Time On Menu Updates
There are a lot of menu management options out there, but the right one will make it easier for you to update your menus. Having to update paper or PDF menus is a hassle, especially when your time is already stretched. Digital menus are an easy and flexible way to reduce stress and improve operations, all while providing a great guest experience.
Understanding that some restaurants aren't in a place to completely eliminate paper menus, your menu management platform should make it easy to update your restaurant's tablet menus, QR code menus, and paper menu data all in one spot. This will save you time and ensure that your guests are receiving the latest information regardless of their menu preference.
One of the advantages to offering digital menus is that digital solutions make it easy to change prices, 86 and un-86 items, and adjust selections in a matter of seconds. The ease of use takes the friction out of these unavoidable tasks, which is priceless for your team.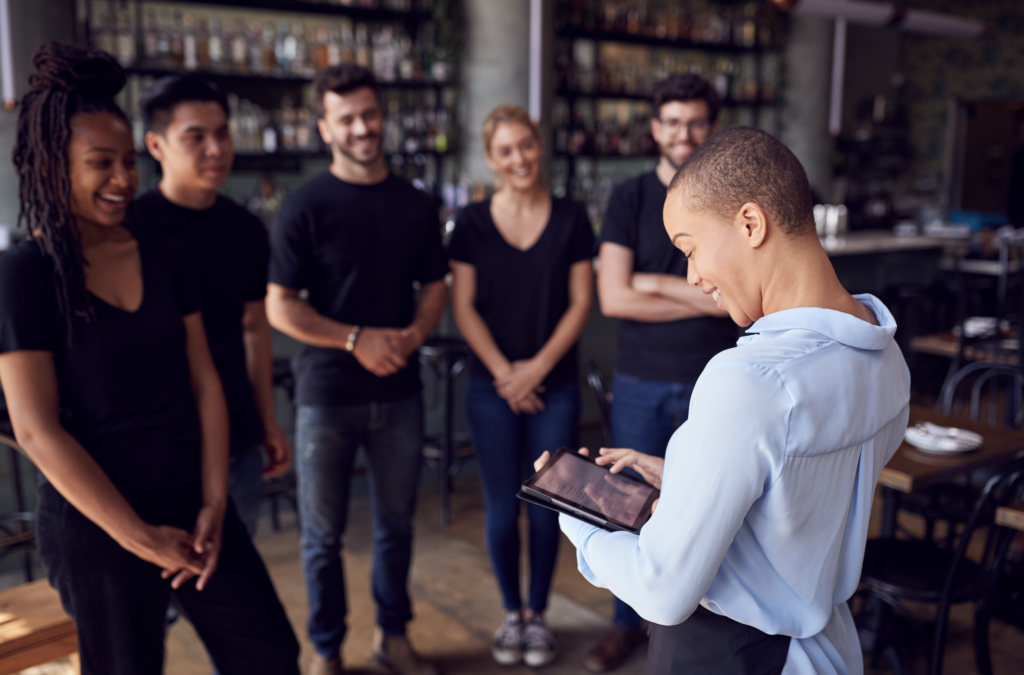 Skip The Menu Shuffle With Daypart Timers
Do you ever wish you could automate daily tasks such as switching out your lunch, dinner, and event menus? What if you could update your menus, then they showed up automatically during the days and times when they're available in your dining room?
The good news? You can! Daypart timers are a fantastic solution to create more margin for your team. Enabling timers gives you the flexibility to display happy hour menus and limited time offers on set schedules with specific times you want them to be shown. Choosing the right menu management software saves you time and alleviates one more pressure from your team.
Bonus: Daypart timers are a huge help with scheduling upcoming holiday or seasonal menus. It's not too late to be ready in time for Valentine's Day…
Wine List Management Made Simple
Wine lists drive restaurant revenue, and keeping that list up to date helps to ensure a smooth experience for guests. The advantage of online restaurant software is that not only can you update your list easily, but guests and staff can also search and sort your entire list quickly. This creates a better dining experience as well as provides a training tool for your team.
Menu management software like Uptown Network's BYOM (Bring Your Own Menu) includes access to 100,000+ curated tasting notes, so building a detailed digital wine list or bar book is easy even through the self-service subscription. For those interested in enterprise packages, additional benefits such as access to a team of people to research and update wines for you is also available.
Uptown Network strives to provide amazing guest experiences while also creating seamless menu technologies for restaurants. Whether you are interested in restaurant tablet menus, QR code menus, website integrations, or a hybrid solution, our team is available to talk through the best plan for your business. Contact us today to start this year with easier menu management.