The Ultimate Guide to eGift Cards for Your Business
Thinking of introducing eGift cards as part of your business strategy in 2023? 
eGift cards offer many benefits for businesses, from providing a new revenue stream to strengthening customer relationships. There are many benefits when you choose virtual gifting. Learn all about the power and potential of eGift cards with our ultimate guide:
Why Should You Offer eGift Cards For Your Business?
eGift cards are a great way to not only increase your customer loyalty and engagement, but also create additional revenue streams. Gift card programs pull significant revenue for restaurants and promote brand awareness, but boring plastic gift cards have grown old in the age of sustainability and augmented reality. 
By offering personalized virtual eGift cards in your restaurant, customers will be able to conveniently gift their friends and family members with an exciting present. Additionally, eGift cards assist in increasing bills meaning bigger tips for servers. Everyone wins when it comes to virtual gifting!
Personalized and Exciting
What's been making plastic gift cards stale is the missing personalized aspect. With virtual eGift cards, restaurants can give guests the opportunity to choose wrapping paper, add a personal video message AND AR technology. That's right, restaurants can include augmented reality of the dish and dining room in their gift card program for gift recipients to walk through.
It doesn't get more exciting than that. Take gifts to another level with next generation technology!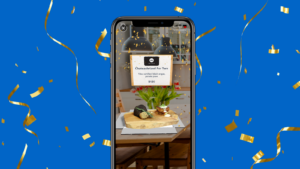 Picture this: wanting to send someone a small thank you, only to find that there aren't any personal, budget-friendly options to choose from. Fortunately, there's a better way.
With Uptown Network's eGift card program, Uptown Gifts, your guests can send a curated dining experience or a micro-gift. Both options allow guests to send a fun, flexible and personalized virtual gift. Empower guests to purchase gifts for occasions big and small.
Each gift is impactful, and the micro-gifting platform encourages add-on purchases when gift recipients go to claim their gift.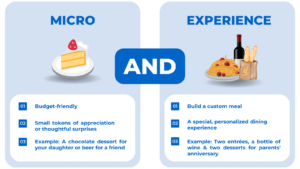 Make it easy to get the word out about your restaurant via virtual gifts. It's a built-in referral program by empowering current guests to bring new customers to your business through virtual gifts. New guests = more revenue. 
eGift cards are an easy way for your guests to be a part of spreading the word about your business—your marketing team will thank you! Take advantage of this powerful marketing tool while providing an innovative gift solution.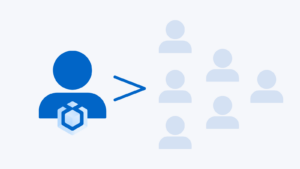 "Wow, this is an awesome gift!"
Get used to hearing that when you add eGift cards to your digital menus. Virtual gifting can promise guests a fun and unique experience they can't get with plastic gift cards. You're not an average restaurant and your gift cards shouldn't be either.
A standard digital gift card will only send the amount of money given, but Uptown Gifts give so much more than just a dollar amount.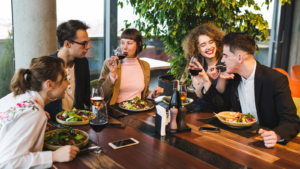 Spring holidays are right around the corner making now a perfect time to add eGift cards to your restaurant!
Want to learn more about Uptown Gifts? Learn more about our gifting solution here: