The Benefits of Using a QR Code on Your Restaurant's Digital Menu
Make your restaurant menu digital and accessible with a QR code! Looking for ways to amp up your quality service standards? A restaurant menu QR is the perfect solution for you.
Technology is benefiting both the customer experience and staff, making it an important tool for your restaurant in 2023. Discover the benefits of using a QR code for your restaurant and watch sales take off:
Improve Menu Management and Accuracy
Utilizing QR codes helps to improve menu management and accuracy when ordering. QR code menus eliminate the need for paper reprints and staff can easily update menus, making your restaurant's menu accurate at all times. 
With quick-response codes, customers can simply scan with their mobile phones and instantly access the restaurant's digital menu from anywhere—and order with greater confidence and accuracy.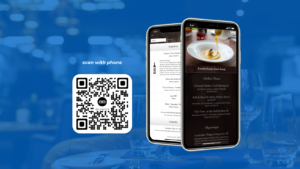 Enhance Customer Experience
QR-enabled menus can help your restaurant enhance its customer experience in many ways. With digital menus from Uptown Network, it's easy to include add-ons like virtual gifting and pay-at-table.
Uptown Gifts allows guests to send personalized virtual gifts to friends and family. This not only builds brand awareness, but it gives guests a new way to send gift cards. With Pay-At-Table, guests can easily split checks, tip servers, redeem gift cards, and pay all from their phone.
Bonus: Digital menus have the ability to be easily shared and can be sent from anyone's device.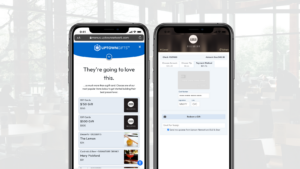 With a digital menu and a QR code, customers can access your menu at any time and make the ordering process much easier. It is also possible to customize the digital menus for big events or holiday specials. With spring holidays right around the corner, this feature helps restaurants stay adaptable by reducing printing costs and menu management hours while also increasing communication with guests. 
Additionally, digital menus allow customers to explore all the options available on the menu more efficiently and accurately with images and descriptions of the dishes included making it easy to decide on their orders. For wine lists, BYOM™ offers 100,000+ tasting notes to give guests the details they need to confidently make informed wine selections.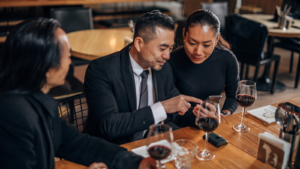 QR code menus are one more way to better serve guests and support your service team. Include digital menus with your restaurant tech this year to enjoy the benefits they are providing restaurants and hotels around the world.
Want to learn more about Uptown Network's digital menus? Learn more here: