What Should I Look For In A Pay-at-Table Product?
With contactless payment solutions coming out of the woodwork since last year, it can be difficult to decide which one is best for your restaurant. According to a recent study by Hospitality Technology, 38% of diners still place moderate to extreme importance on contactless payment options, and the flexibility has become essential during the ongoing staff shortages.
Fortunately, pay-at-table also helps restaurants turn tables faster, increase average spend, and get more tips, so the advantages are well worth the search for the right solution. Here are three important characteristics to look for when deciding on the right pay-at-table solution for you:
1. It works seamlessly with your restaurant operations.
Technology should make life easier for you, your team, and your guests – not harder! Look for a pay-at-table solution that integrates with your POS system and uses the same QR code for both your menus and payment. This keeps all operations seamless and contactless, and it enhances the restaurant experience for guests.
The single QR code should be the same for every table, too. The last thing you need is to be tracking down unique table tents every time a table is moved. Choose a solution that has truly been made with restaurants in mind, so you can focus on giving that large party a memorable dining experience instead of worrying that they have the wrong QR code!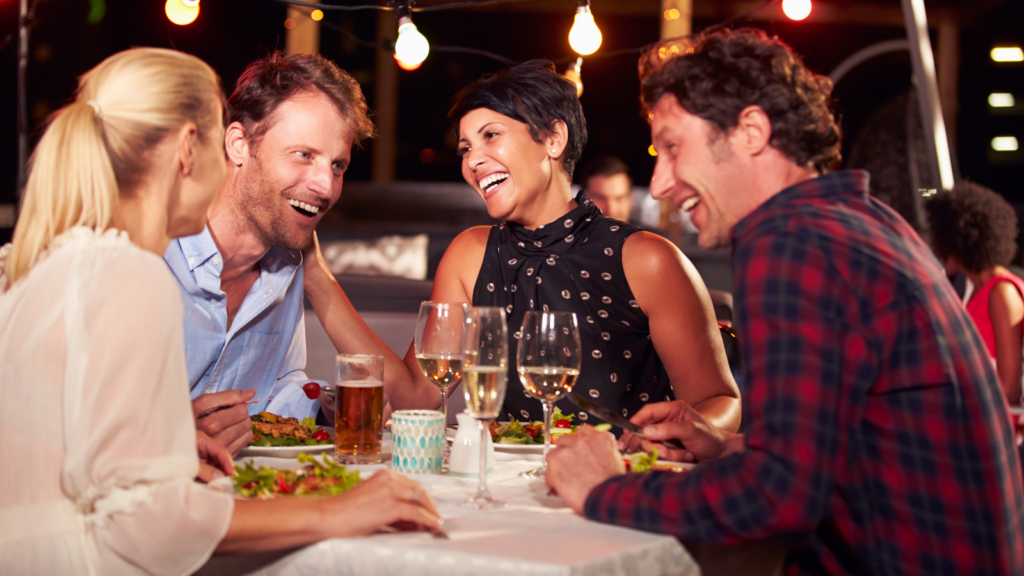 2. It gives your guests flexibility.
The right contactless payment solution will help guests easily split checks, tip servers, redeem gift cards, and pay all without the help of your staff. This helps to accommodate the preferences of guests who prefer contactless payment, and it supports your team during the ongoing staff shortages.
Bonus: Pay-at-table solutions like Uptown Network's also integrate with virtual gift card add-ons for an even better guest experience.
3. It doesn't rely on app downloads.
Say goodbye to app-fatigue! Not only is downloading new payment apps a pain, but it also distracts from the dining experience.
Choose a web-based product to eliminate the wait time of downloading apps and to avoid taking up storage on users' phones. Web-based products are also less intrusive than products that rely on App Clips, which within the context of restaurants are less clear on what exactly is being downloaded and how to delete it if the guest has privacy concerns.
Going app-free limits distractions from the restaurant experience and increases interactivity on menus. All features are in one place, making it easier to keep your program organized and running smoothly.
Have questions about which pay-at-table solution is right for your business? Our team of experts is happy to answer your questions and help guide you to the right solution for you.
Uptown Network® is the premier digital menu solutions provider of the hospitality industry. Building upon years of hospitality experience and leading-edge software leadership, our team services restaurants, hotels, cruise ships and more of all types and sizes.
From standalone products to a full environmentally-friendly suite, our team of experts is available to help you build the program that is right for you. Tablet menus, QR codes, virtual wine lockers, and virtual gift cards have taken the hospitality industry by storm, often without much guidance on how to successfully launch a digital solutions program. Uptown Network's team is here to help you choose the best option with confidence, so you can streamline operations and get back to where you are needed most.