The Future of Dining: Restaurants with QR Payment
Gone are the days of guests fumbling for cash or waiting for the server to bring the check.
In an era of using restaurant payment apps, being able to seamlessly utilize a QR code makes the dining experience better and easier. Restaurants with QR payment options are revolutionizing the dining experience by allowing customers to pay for their meals with just a scan of their smartphone.
Ready to experience the future of dining? Discover how this technology is changing the way guests pay for meals and making dining out more convenient than ever before:
What is QR Payment and How Does It Work?
QR payment is a contactless payment method that uses a QR code to initiate a transaction.
Contactless payment should do everything that, well, traditional payment can do. Guests can easily split checks, tip servers, redeem gift cards, and pay all without the help of your staff. Empower guests who prefer contactless options while supporting ongoing staff changes. This eliminates the need for physical payment methods like cash or credit cards, making the payment process faster and more convenient for both customers and restaurants.
Uptown Network's pay-at-table solution also integrates with Uptown Gifts, a virtual gift card add-on. Used as a standalone product or as a complement to your current loyalty program, Uptown Gifts adds an additional source of revenue directly to your menu.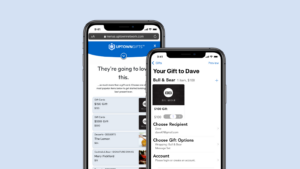 App fatigue? We hear you. That's why QR payment is important to add in 2023.
Not only is downloading new payment apps a pain, but it also distracts from the dining experience. Make the dining experience enjoyable from start to finish. With Uptown Network's pay-at-table solution, guests are well on their way with a quick scan of the QR code or click in a web browser.
No app downloads, no clearing out phone storage, no frustration. Keep the touchless menu experience without downloading an app. Simply scan, pay, and go!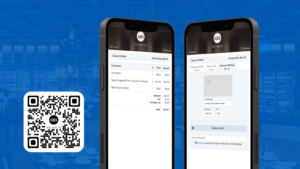 Benefits of QR Payment for Restaurants and Customers
QR payment offers numerous benefits for both restaurants and customers. For restaurants, it eliminates the need for cash handling and reduces the risk of fraud or theft. It also speeds up the payment process, allowing for faster table turnover and increased revenue.
For customers, it offers a convenient and contactless payment option that eliminates the need to carry cash or credit cards. It also allows for easy splitting of bills and the ability to pay from their own device.
Overall, QR payment is a win-win for both restaurants and customers. Learn more about Uptown Network's Pay-at-Table today: