Ultimate Flexibility For Maximum Benefits: Why Your Restaurant Needs a Flexible Digital Menu
In today's fast-paced world, customers expect convenience and flexibility when it comes to dining out. That's why many restaurants are turning to digital menus to enhance the customer experience. 
With a flexible digital menu, you can easily update your offerings, showcase specials, and engage with your customers in new and exciting ways. Here are some of the benefits of implementing a flexible digital menu in your restaurant.
What is a Flexible Digital Menu?
A flexible digital menu is a digital version of your restaurant's menu that can be easily updated and customized. It can be displayed on digital screens, tablets, and customers' smartphones.
With a flexible digital menu, you can make changes to your menu in real-time, add new items, and showcase specials or promotions. With BYOM™, easily 86 items, change prices, and more. Menu flexibility keeps you adaptable during cost, labor, and inventory changes – saving you from the time, expense, and paper waste of reprinting menus. This allows you to provide a more dynamic and engaging experience for your customers, while also increasing your restaurant's efficiency and profitability.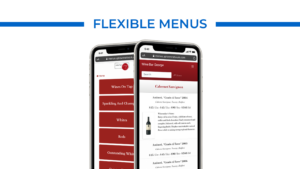 Benefits of a Flexible Digital Menu for Restaurants
There are numerous benefits to having a flexible digital menu for your restaurant. Firstly, it allows you to easily update your menu in real-time, which means you can quickly add new items or remove items that are out of stock. This ensures that your customers always have access to the most up-to-date menu.
Additionally, a digital menu can be customized to showcase specials or promotions, which can help increase sales. It also provides a more engaging experience for customers, as they can interact with the menu on a digital screen or their own device. Finally, a flexible digital menu can help increase efficiency and profitability by reducing the need for printed menus and streamlining the ordering process.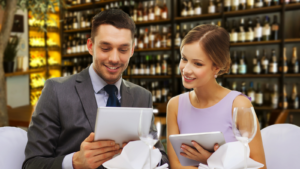 World Class Support for Luxury Brands
By adding flexible digital menus, restaurants benefit from world class support for their luxury brand.
We have the perfect subscription for you to include with your digital menus – Uptown Network's Enterprise Program Desk is here to help you with menu management such as: updates across regional and price tiers, brand standard enforcement, device management, and more. Everything that makes your menu flexible will be supported by a team. You and your team will never be alone with Uptown Network!
Looking to incorporate flexible digital menus built to support enterprise brands? Look no further! Our team of experts is ready to serve you and your team.