Why Restaurant Pay-at-Table Systems Need to Integrate with Gift Card Programs
In this new generation of hospitality, we are seeing a lot of new innovations coming to the forefront of restaurants. From menus, wine lockers, gifting and pay-at-table solutions, the hospitality industry is experiencing tremendous benefits by updating their systems.
With new systems, there naturally comes the need to research and adopt the processes that will be most efficient for you and your team. Although often overlooked, there is a huge opportunity for this when it comes to integrating pay-at-table systems with your gift card program.
So, why should restaurant pay-at-table systems integrate with your gift card program?
We have the answer for you, along with a look at how to support your team through integrations during the ongoing staff shortages:
What to Look For
Choosing the right system for your restaurant is key to successful integration, so we'll first look briefly at the characteristics of effective pay-at-table and virtual gifting programs. Explore any of the links below for further resources.
What Should I Look for in a Pay-at-Table System?
Pay-at-table became popular the past couple years as a means of offering a contactless payment solution to guests. What grew out of necessity has since become a great tool for customer convenience and staff support.
Pay-at-table systems allow guests to pay their bill at their table by scanning a practical QR code. It's convenient and fast, and the best systems don't require an app download in order to avoid any unnecessary friction in the guest experience.
Want to know the best part?
Contactless payment can do everything that, well, traditional payment can do. Guests can easily split checks, tip servers, redeem gift cards, and pay all without increasing the workload that's already on your staff.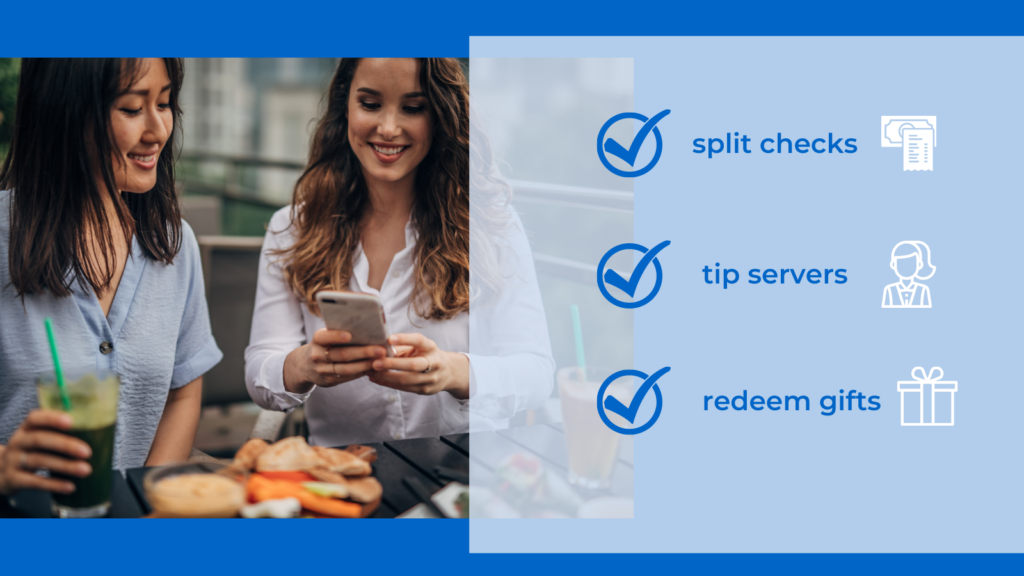 What is Virtual Gifting?
Virtual gifting is the future. Let us explain why.
Virtual gifting is a type of eGift software that turns your menu items into unique gift experiences. Guests send fully customized, thoughtful gift cards directly from your menu in augmented reality. This isn't your typical digital gift card—Virtual gifting includes a full gift opening experience, plus the option to include a custom video and/or text message.
Plastic gift cards are old and outdated, not to mention they work against today's sustainability initiatives. Virtual gifting introduces a fresh take on sending gifts.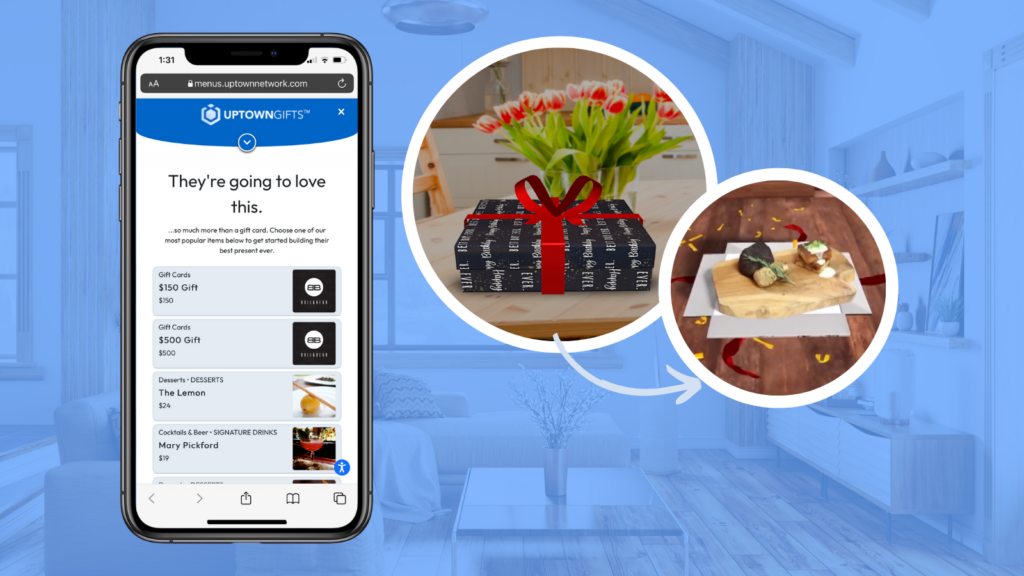 Lower maintenance than your traditional gift card, virtual gifting offers a fun new twist to gifting that's also environmentally friendly.
Why is it Important to Integrate the Two?
Efficiency is key in the midst of ongoing staff shortages, but restaurant guests also benefit from integrated systems. Systems like BYOM™ make it easy for restaurants to integrate their pay-at-table and virtual gifting programs to create an enjoyable, seamless experience. Guests can pay the bill and redeem a gift or make a purchase all without pulling your service team away from other tables.
Digital menu integrations are made to be simple for users and efficient for employees. Plus, the connectedness helps maximize your revenue by making it easy for guests to buy virtual gifts at any time.
Supporting Your Team During Staff Shortages
Small changes such as tablet menu integrations help to make shifts easier for employees by streamlining tasks that they don't need to be involved in. This lessens the load that's already on your team, so they can spend more time where they're needed the most.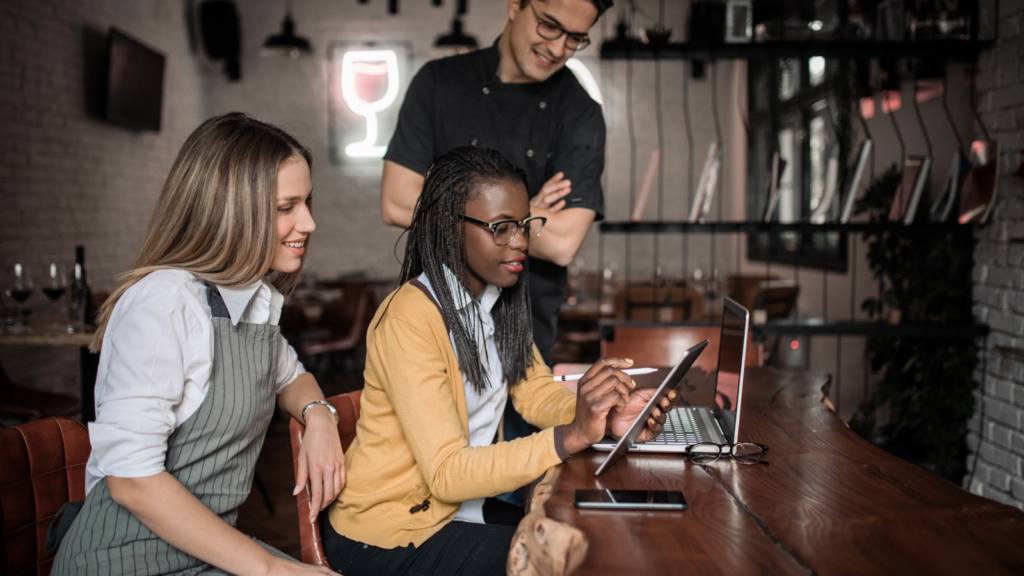 It's rare to find a system that is enjoyable for both staff and guests to use, but digital menus are one of them. The integrations improve operations, the interactivity has been shown to increase sales (and consequently tips), and the guest-focused design enhances the overall dining experience. It's never been easier to empower guests while supporting staff.
Knowing the options available to you when it comes to pay-at-table solutions helps with narrowing down the platform that is best for you. At Uptown Network, we strive to ensure every client has the tools they need to provide the best experience for guests and employees.
What are you waiting for? Contact us today to take the next step in maximizing the tools that are available to you: