Why Every Restaurant Should Monetize Their Social Media (+ Tips To Get Started For Free!)
Social media is only getting bigger when it comes to boosting your restaurant. It's important more than ever to start monetizing your social media.
Looking for tips on where to start? We have just that! Bonus: here's how you can get started for free.
Did you know that 48% of diners follow social media accounts from restaurants and food brands?
Most restaurants haven't yet figured out how to capitalize on that traffic, but fortunately, it's easy to do. Small steps like adding an innovative solution like augmented reality gift cards help to optimize the attention you're already getting while also creating a social buzz.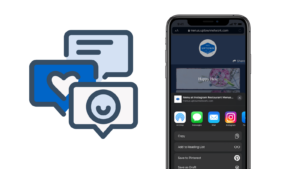 While teams are stretched, efficient systems make all the difference. Adding another revenue stream that doesn't require extra effort from your team is one more way to boost sales without overloading your staff.
People Don't Need to Be Local to Buy
Whether they're planning a visit or know someone who lives in the area, opening opportunities for visitors to buy regardless of where they are eliminates the obstacles of distance and inconvenience. Rather than stopping at local traffic, you're expanding your reach globally.
Showing yourself as an innovative brand also inspires people who are searching for things to do in the area to come see what the buzz is about.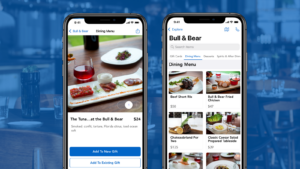 The Format Fits Perfectly with Social Media
When you're using a platform that's already easily shareable, you don't need to worry about a clunky guest experience. Instead, visitors flow seamlessly from your social media page to purchase your digital gift cards, making it easier than ever before to turbocharge your digital word-of-mouth.
Monetizing your social media has never been easier with the help of Uptown Network's Uptown Gifts. Simply contact Uptown Network to create your gifting account and set up payments. Next, add your virtual gift card link to your social media profile and let the fun begin!
That's all! It's so simple you'll wish you'd have done it sooner. Learn more about Uptown Gifts today and start boosting your gifting revenue: