Optimizing Restaurant Social Media Profiles in 2022
It's no secret that social media is an effective platform for restaurants. 82% of people in the US are on social media, and more and more people are turning to social media before making decisions such as where to eat and what to buy.
While the days of haphazard social media planning are over, there are easy steps that restaurants can take to increase their visibility and following. Here are three low-touch ways restaurants can maximize their network:
Add An Easily Shareable Menu In Your Bio
Social media platforms provide many opportunities for businesses to optimize their accounts and expand their reach. For restaurants, there are also great tools available to help share information such as menus, specials, and more all in a mobile-friendly format.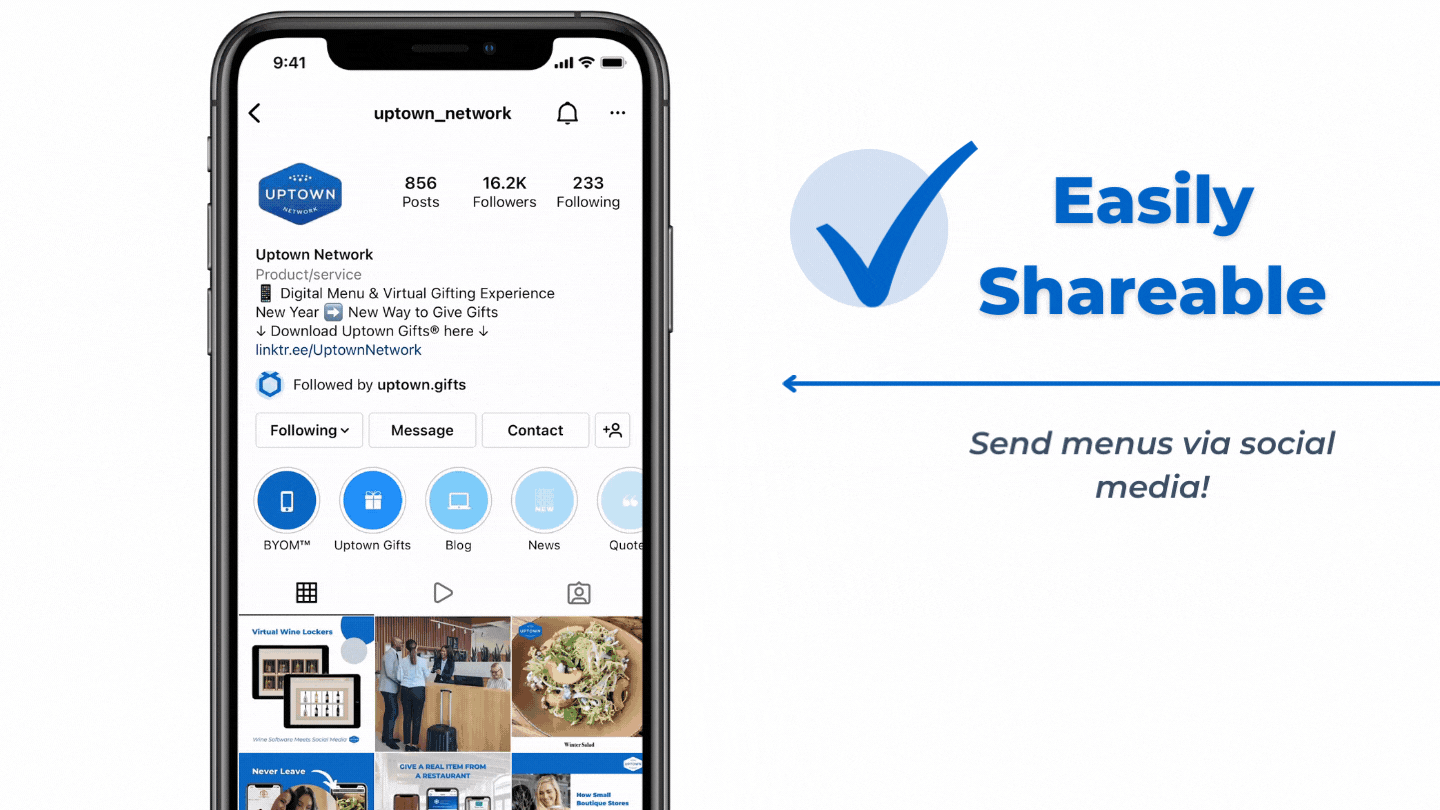 Tools like BYOM are easily shareable to empower guests to spread the word, turbocharging your digital word of mouth. This is especially helpful for friends planning a night out, family planning a special Mother's Day brunch, and even businesses looking for a place to host their next company event. Just like regular sharing on social media platforms, your menu can be shared with friends and family all over the world. (See a live demo here.)
Use Low-Touch Systems For Instant Up-to-Date Information
Having an avenue to easily communicate menu changes keeps everyone updated with the latest seasonal, stock, and event changes. The flexibility also makes it easier to promote events and specials quickly without needing to contact your web designer. Rather than spending hours on design updates, simply input your information and watch it update instantly.
In addition to ease of use, showcasing images of your dishes helps to boost sales as visitors become familiar with your menu. Adding images doesn't need to be expensive—Even images from a smartphone help guests begin to visualize the dining experience at your restaurant.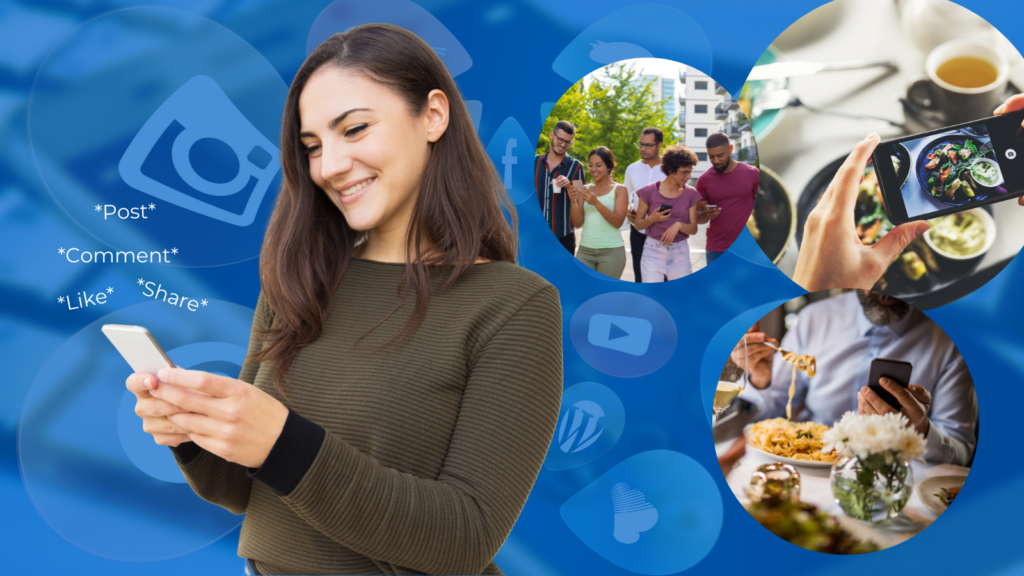 With tools such as BYOM, changes are made in your dashboard and are then updated across your digital menus, QR code menus, website, and social channels instantly. Everything is connected to make menu management seamless.
Add New Revenue Streams Directly To Your Profile
Add-ons are available to integrate new revenue opportunities directly to your social media profile. BYOM integrations such as Uptown Gifts add a fun, engaging way for visitors to interact with your business without increasing the number of touchpoints your team needs to juggle.
Uptown Gifts is a unique micro-gifting platform that turns restaurant menus from cost centers into profit generators. Guests can buy gifts directly from the menu without even being at the restaurant. By adding gifting to your menu, you expand your revenue opportunities while providing convenience for customers.
An advantage to integrations like Uptown Gifts is that they provide a constant stream of marketing content. Capture more attention during holiday gifting seasons and keep your restaurant top of mind for occasions such as birthdays, anniversaries, and graduations. You can even have fun with national holidays like National Eat What You Want Day. (Yes, there really is a day for everything!)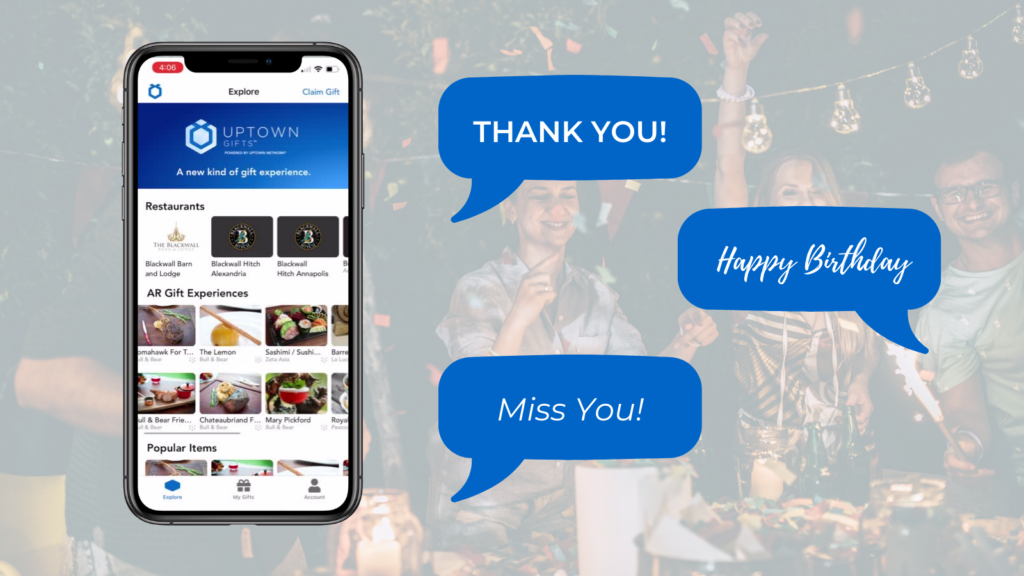 Adding your BYOM link as the link in your bio makes it easy for followers to purchase traditional and micro-gifts directly from your restaurant's social media page. Gifting is easy to share, always relevant, and opens an additional source of revenue for your business.
Be Your Own Influencer
These few easy steps help restaurants optimize their social media profiles and increase their sphere of influence. As new people are exposed to your business through shared menus and gifts, they become empowered to get the word out as well.
Make advertisement easy with built-in ways to expand your reach. Want to learn more about promoting your brand on Instagram with low-touch technology? Contact Uptown Network today to start using digital menus to their fullest: