How Virtual Wine Lockers Boost Customer Loyalty
Technology is growing immensely and with that has come a host of benefits for the restaurant and hospitality industries. Rather than becoming a fading trend, these new approaches are proving to be effective ways to create greater customer loyalty.
Wine lockers have been a customer favorite for years, but new innovations with virtual wine lockers are showing additional benefits for restaurants, hotels, and private clubs. Here are just a few ways that virtual wine lockers boost customer loyalty:
Wine Locker Program Basics
First, let's look at the basics of wine locker programs in order to understand how virtual wine lockers enhance them:
What is a wine locker?
Wine lockers provide guests the opportunity to reserve and showcase wines. They can be physical, virtual, or both.
Whereas some restaurants choose to start with custom built physical wine lockers, beginning with virtual wine lockers provides the opportunity to start a wine locker program without the expensive upfront cost. Virtual wine lockers also work well in conjunction with physical wine locker programs to offer greater organization and social connection.
How do wine lockers work?
Guests usually pay an annual fee to lease their wine locker, and the restaurant stores the wine in either a physical wine locker or a reserved, designated space in the restaurant. Restaurants may opt to use space in the back of house, rather than guest-facing.
Restaurants determine details such as whether wines can be brought in or must be purchased onsite. There is also flexibility to add perks such as wine dinners to promote more frequent visits from your wine locker members.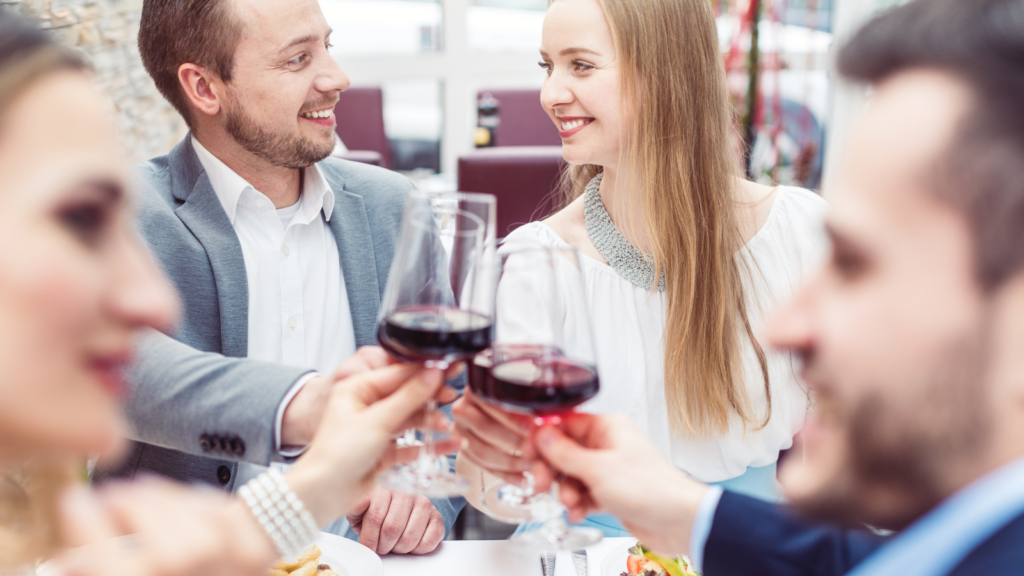 Increase Connection to Your Restaurant
When guests have personal wine lockers, they have a strong connection to your restaurant. Virtual wine lockers give a sense of belonging and prestige, and they boost guest engagement as guests have a tangible reason to frequent your location.
Offering virtual wine lockers in addition to traditional physical lockers helps to keep customers updated 24/7. Not only is your team given an easier way to log locker activity, but your guests can also see the contents of their locker at any time. The ability to quickly build a custom wine locker encourages more frequent visits, and it adds to the experiential component of your wine program.
Virtual wine lockers make it easy for your wine program to stand out by making your guests feel like VIPs. Unique experiences like these give guests greater reason to stay loyal to your restaurant.
Your Own Social Media for Wine Lovers
Virtual wine lockers such as Uptown Network's use wine software to create a social media for wine lovers. Easily integrated with your iPad wine menu, your locker program is seamlessly assimilated into the dining experience. For wine lovers, having a wine locker that is virtual makes their wine selections more accessible to share with anyone.
This social aspect of virtual wine lockers helps to cultivate more customer loyalty as it empowers guests to invite others into the experience. Guests can share comments with fellow locker holders and send gifts to friends and family, encouraging them to visit your restaurant. Virtual wine lockers have also become a great way for businesses to stay engaged with clients in a fun, modern way.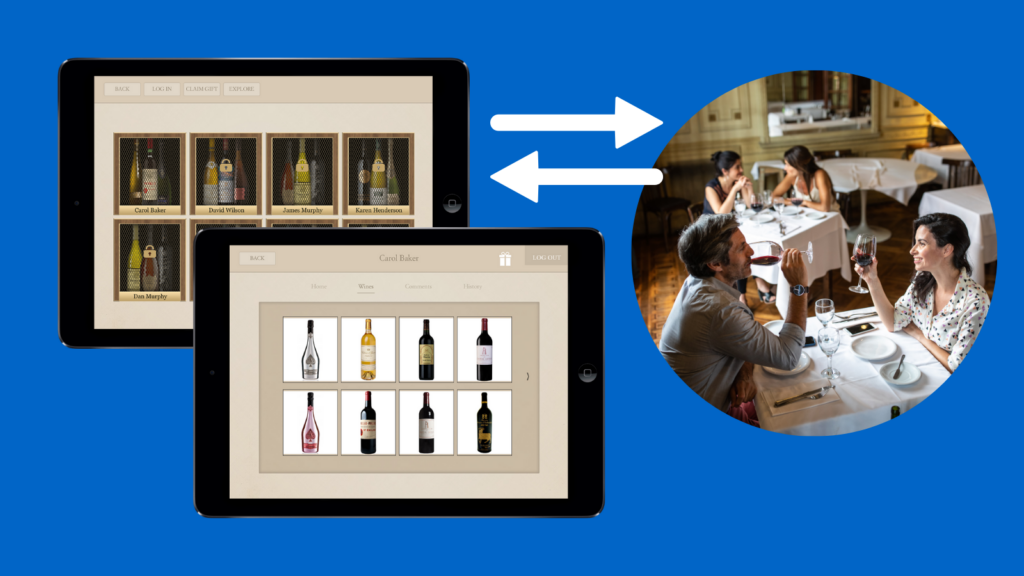 Virtual wine lockers serve to refresh and enhance all of the benefits that come with a physical wine locker program. In doing so they not only boost loyalty, but they also bring the wine community closer together.
Boost Customer Loyalty With One Easy Step
Simple advancements can go a long way when it comes to boosting guest loyalty. Virtual wine lockers expand wine locker programs beyond physical front-of-house capacity, and they make it easy to cater to the wine connoisseurs in your area.
Are you ready to take the next step with your wine locker program? Contact Uptown Network to get started: