Thanksgiving Gift Guide 2022
The holidays are officially here. First up we have every foodie's favorite – Thanksgiving!
Whether you're hosting or attending, you want to give gifts that will make everyone thrilled. Well chosen gifts contribute throughout the holiday season as Christmas quickly approaches, too. 
With that being said, our annual Thanksgiving Gift Guide includes top gifts for your friends and family this 2022 holiday season:
For Your Favorite Thanksgiving Cook
Who's cooking dinner this year? Make sure to show them how thankful you are of their culinary skills with these fun gifts focused on food.
Raw Spice Bar is the perfect present for the cook who loves to add delicious spices and flavors to their dishes. With this subscription, they can try new spices every month to give their recipes a little kick.
CrateChef allows any chef to come prepared with the right tools and ingredients. This box adds an exciting recipe with ingredients to prepare the dish.
Do you know someone who wants to host next year, but would like to work on their cooking skills before the holiday comes back around? Buy them a MasterClass taught by Gordon Ramsey himself! They will be a pro in no time.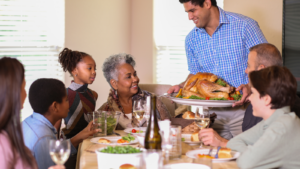 Make Family Group Pictures Easier
Have you ever had a family group photo taken on Thanksgiving, but have trouble getting everyone in the shot?
We have the perfect solution for you!
With Pivo Pod One with Remote Control, every holiday get-together will never miss a family photo again. It's the gift that keeps on giving! Time to skip the stress of getting everyone in one selfie.
Looking for a last minute gift or just want to impress your family with a special surprise? 
We suggest virtual gifting. Send a gift card, but turn it up a notch. With Uptown Gifts, you can send your loved ones a dish from their favorite restaurant with augmented reality included. Add wrapping paper and a custom video message for a truly personalized experience!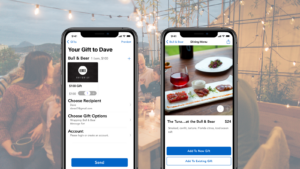 Make sure everyone has an advent calendar to kickoff Christmas!
How fun would it be to give everyone a calendar personalized to their interests? For the best Christmas cookie baker, give 24 days of baking cookies.
Or who's a classic in your close circle? Give them a traditional chocolate advent calendar from Godiva. 
What's better than 12 Nights of Wine? Give the wine connoisseur in your life a chance to try some new sips during the holidays.
We hope this guide will help you with the weeks ahead. It's never too early – or late – to find the perfect gift!
From our team at Uptown Network, we wish you a Happy Thanksgiving full of family, friends and joy!