Uptown Network's 2022 Christmas Gift Guide
With Christmas just a short few weeks away, it's never too late to find the perfect gift for your loved ones. Are you stressing on what to shop for this year? We have some great ideas to get you started!
This guide includes gifts for every interest and a few unique finds. Gift number four will surely be a fan favorite…
Give a memorable gift!
We all have that friend or family member who always loves to explore and see something new. This gift will be more meaningful when you contribute to their love for adventure.
Send them the America the Beautiful annual pass. For National Parks and Federal Recreational Lands, this pass gives the opportunity to explore our country and the beautiful sights it provides! 
Another amazing travel gift idea is Virgin Experience Gifts. They provide so many fun experiences from learning how to fly to a NASCAR ride along. Every interest is available to set up a memorable activity!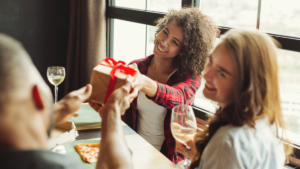 2. Try Something Different
Know someone who is getting tired of their gym membership and wants to try something different in the new year?
Buy them a ClassPass membership!
With ClassPass, users have a certain amount of points to use towards different workout classes every month. Classes like yoga, pilates and even barre—The user is able to try out a variety of workouts and will never get bored.
It makes staying active fun and fresh!
Clothes and accessories are always fun to get for Christmas, but it can be hard to shop for someone because of different sizes and styles.
What if we told you it doesn't have to be hard? Try clothes subscription boxes!
Subscription boxes like Rent the Runway and Stitch Fix make the process easy and seamless. Give a box every month with styles to fit into their wardrobe!
Want to impress your family with a unique gift card this Christmas? Check out virtual gifting. 
Virtual gifting gives you all the benefits of sending a gift card but with an elevated, more personal experience. With Uptown Gifts, you can send your loved ones a dish from their favorite restaurant, and augmented reality gift opening is included at no additional charge. Add wrapping paper and a custom video message for a truly personalized experience!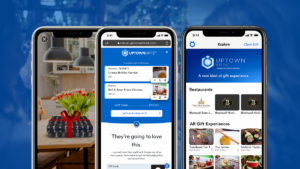 5. Gifts That Make Life Easier
Technology is a great gift if you're looking for innovative ways to make life easier. Here are a few gadgets from Apple that we are loving this year.
AirTags are a great gift for someone who wants to easily track their belongings. They are so simple and easy to use! You loved ones will never again need to stress over losing their purse, luggage or anything else of importance.
The Apple Watch Series 8 is perfect for that person in your life who is always on the go. It's convenient to check notifications, track fitness goals and overall helpful for health. Start the new year right!
We hope this guide has given you fresh ideas for your holiday shopping and saves you from the last-minute shopping stress. From our team at Uptown Network, we wish you a Merry Christmas and a happy New Year!