Capture Holiday Memories This Season With This Photo App
Do you want your restaurant to be a part of creating special life events and moments for guests? Help guests celebrate their holiday memories this year by adding a fun and inspiring photo app to capture worthwhile moments.
Add a guest experience photo app to elevate your business' guest experience and marketing efforts this holiday season:
Enhance Guest Experience + Encourage Brand Awareness
Guest experience photo apps for restaurants make it easy for guests to share their experience online with pictures. Rather than being known by pictures of half-eaten food, easily saturate the online conversation with branded images of special guest memories. The Restaurant Memories photo app helps you expand your reach as you manage your online brand reputation.
Restaurant Memories photo app is a great way to easily upgrade how your restaurant uses technology to create the "wow" factor for photos that delights guests. Your frames can be as creative as you want them to be. Whether you choose a simple logo or include a phrase or saying that encapsulates your brand, custom photo frames make sharing experiences fun for your guests.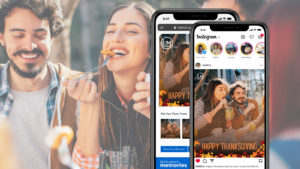 Get creative with the way you promote campaigns with hashtags. For the holidays, come up with a fun giveaway or utilize a creative hashtag that will get guests involved with the restaurant. This user-generated content can be posted on social media expanding your reach and getting others in with the fun.
Do all of this and more with Restaurant Memories! Custom frames make the process exciting for guests while also getting your restaurant shown to more potential customers.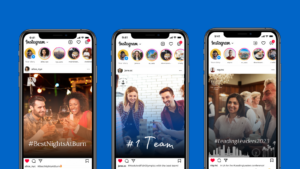 With Christmas and New Year's coming up, now is the perfect time to implement Restaurant Memories. 
Implementation is quick, making it a great last minute feature to add to your holiday experience. It's the cherry on top of the dining experience making guests remember those special memories made at your business!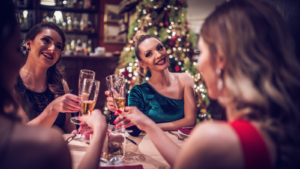 Make sure this holiday season is extra special! Investing in guest experience technologies helps to enrich the hard work you already pour into your restaurant and adds fun features that elevate your restaurant's overall reputation. 
Want to learn more about Uptown Network's Restaurant Memories photo app? Learn more here: