How to Use Restaurant Menu QR Codes for Increased Revenue
Restaurant menus can do a lot more than just list the items available for purchase. 
With the introduction of menu QR codes, restaurants now give their customers an easy and efficient way to access information about their food options, increasing customer engagement and generating more profitability. 
Interested in learning more about the advantages of menu QR codes? We have you covered:
Understand the Benefits of Menu QR Codes
Menu QR codes offer diners an easy way to access information about their food choices. These benefits not only elevate the guest experience, but they also give a helpful nudge for upsell leading to increased revenue.
QR code menus like BYOM™ offer supportive information, including food descriptions, beautiful images of dishes, 100,000+ tasting notes and more. It's a menu so impressive it will be hard for guests and employees to go back to paper or PDF menus.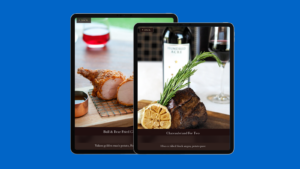 By making more information available to guests, restaurants increase customer engagement with the menu, encourage them to order more items from it, and gain new data insights based on what guests are ordering. It's also a great way for restaurants to stand out from the competition and increase tips for servers while boosting revenue!
Connect Digital Menus Directly to Your Website or Social Platforms
Here's a BIG advantage: QR codes allow restaurants to link their menus directly to their website or social media platforms. 
With QR codes, customers can access information about the menu and view photos and videos from the restaurant's website, blog, and social media pages. This drives more traffic to the restaurant's website, which helps to boost visibility for not only the restaurant itself but also for its menu items.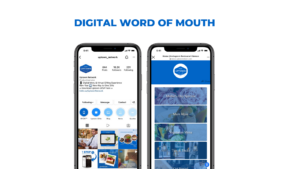 Additionally, with BYOM's seamless menu sharing, it's not only possible to share menus through different avenues, but it will also boost revenue and create more happy customers.
Track Guest Engagement Through Analytics and Reporting Software
By taking advantage of analytics and reporting software, restaurants can use menu QR code data to track customer engagement with their menu items. This data can help you analyze customer preferences and understand which menu items are the most popular or profitable for your business. 
Restaurants can use this insight to adjust their offerings and promote different menu items to optimize profitability. Increase revenue, enjoy seamless menu management and save time with QR code menus!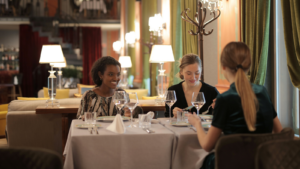 Looking for a product that can do all of this and more? Look no further, BYOM is the perfect solution for you. 
Uptown Network provides different service options for your digital menus to fit your restaurant's needs. Learn more about us and BYOM here: