Choosing the Best Wine Bar Software for Your Business
To ensure customers have the most pleasant experience and keep things running smoothly, investing in the right software for your wine bar is essential.
Finding a system that offers specific features to match the needs of your business can help streamline processes and make day-to-day management easier. Let's take a look at what features make for the best wine bar software.
Best Wine Bar Software Allows for Easy Sort and Filter Features
The best wine bar software should be designed with the needs of your business and guests in mind. These features will help keep all aspects of your restaurant organized and running smoothly while helping guests make more informed decisions.
With Uptown Network's BYOM™ platform, digital menus offer benefits such as beverage descriptions, beautiful images of drinks, 100,000+ tasting notes, and easy sort and filter features.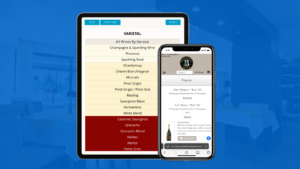 The easy sort and filter features makes it simple for guests to find the perfect wine while allowing them to seamlessly explore options, which encourages guests to try new options. Restaurants see an average 20% increase in sales just by implementing digital menus!
Assist with Staff Training
Digital wine bar menus present your menu in a visual, informative layout that makes it easier to train staff while also boosting your sales. Utilizing this technology not only benefits guests, but it also makes life easier for employees.
With current staff changes, utilizing the best wine bar software leads to a more visual, rich-content approach that creates great experiences with less training.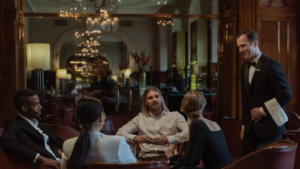 Integrations with Other Software Solutions
It's important to have wine bar software with solutions such as virtual gifting and virtual wine lockers to help restaurants add new revenue streams, increase guest loyalty, and elevate the experience that guests enjoy. Both will elevate your restaurant in many ways. This can be done at the same time or in stages, but either way it provides restaurants with easy-to-use guest experience technology to help them meet their goals.
Guests can send a virtual gift from your wine bar menu and share their favorite drink picks with friends and with virtual wine lockers your restaurant enjoys all the benefits of a wine locker program without the upfront cost of building physical wine lockers. 
These integrations help streamline processes, making it easier and faster to manage your business!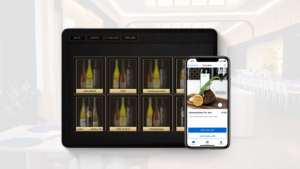 Events and Special Dinners
With BYOM's wine bar menus, restaurants are given the opportunity to set up their menus based on events and special dinners. Are holidays coming up? No problem! Your menu can be set up for any special event that is around the corner.
Help guests stay informed by adding sections on the wine bar menu that communicate upcoming special events. This boosts customer loyalty while saving time and money for restaurants on printing costs.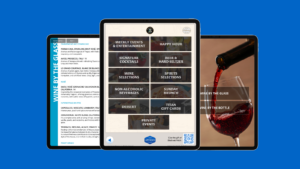 Uptown Network provides industry-leading wine bar software through BYOM. It's easy to manage with many benefits and features that are easy to integrate with. What more can you want?
Want to learn more about BYOM bar menus? Elevate your wine menu today here: