As a bar professional, I see far too often many of us are missing a key demographic visiting our establishments: Those who are not drinking for the night. No matter what, they shouldn't be shunned, forced to sip on soda – or worse – water! These guests want something, they just aren't sure what that something is. This is where we come in, to help guide our guests to that special something that sits on the cocktail napkin, right in front of the water they simply don't want to drink.
Call these drinks what you want: Mocktails, Spirit-Free Selections, but let's agree to stop calling them virgins, or worse, kiddy cocktails. The fact is, spirit-free portions of our menus are being overlooked every day. I want us, the spirits professionals, to take a look at alcohol alternative selections in two ways. First, what is the guest's perception? Second, what will it mean for us and our establishments to place alcohol alternatives on that prime real estate of our menus?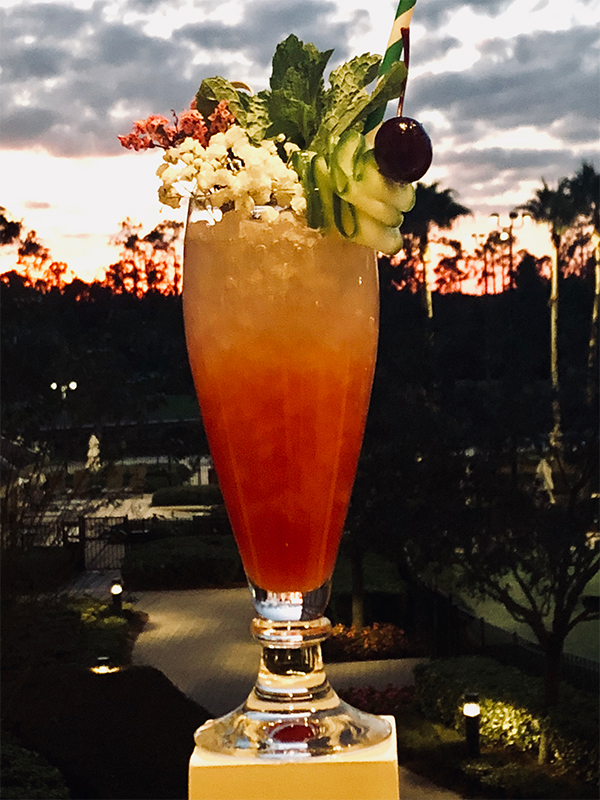 We must remember that, for whatever reason, guests chose our establishment to enjoy their time. It's always important to get on the guests' agenda. Some will always love the wonderful crafted cocktails our service teams masterfully create. However, there are always going to be guests who don't want a cocktail, or a soda, or tea, or juice. What about our guests who will be driving and would prefer something other than their usual Shirley Temple? That's a joke, a bad one, but bear with me. They want something fun, something exciting, like the rest of the office party.
This is where we come into play. Bar professionals are known to strut cocktail creations around like proud peacocks. Why, then, do we give a blank stare and ask, "Mojito or Shirley Temple?" when asked to construct a spirit-free creation? WHAT?! This is the time to shine! As proud as we are with those elaborate recipes, we can put all those spices and extracts to use for spirit-free masterpieces. Garnish it like the Taj Mahal. Make the drinkers in the group want one just as badly. Create art with ribbons made from zests and flowers. Remember, it's all about wowing your guests and giving them an experience! They can get a crummy, basic whatever from XYZ Bar, but making the memory of the gorgeous creation at your establishment? That's priceless. Now is the time to wow guests with your knowledge and passion for your craft. Bring out those culinary skills and show guests you are here to create something extraordinary, not run-of-the-mill. The guests are there to enjoy themselves – Make it memorable. Go above and beyond their wildest expectations and let them know all of your cocktails are impressive, not just the ones with alcohol.
So yes, we can see how Spirit-Free portions of our menus embellish our guests. Now what about us, the service professionals, and our establishments? How are we to benefit, and expand our culture to embrace these wonderful spirit-free libations? Great question! As we know, the guest takes priority, but so does putting dollars in our pockets. I can promise you, your guest isn't going to have just one of these amazing treats. They will ask for another, and better yet, another! When they come back to you, they will remember the time and passion put into each of your beautiful works of art and will be more prone to tip you (*wink, wink*).
Let's face it, how special is pouring a soda into a glass? Spirit-free cocktail selections demand a higher price point than that of a regular soda or juice, and just as cocktails go, are not refillable. I am not here to crunch the numbers, but profit margin is the name of the game when factoring these creations onto a portion of our menus. The amount of time spent generates a huge swing in revenue that, in turn, generates profits and aids liquor costs. It's also helpful to rotate fresh produce and ingredients. Squeezing the newly-zested fruit or garnishing with the rest of those nearly overlooked berries is an excellent way to ensure product is being used to its fullest potential.
At the end of the day, our guests want more. Remember, they are just as savvy to the trends as we are. They want to indulge in all those craft cocktails that just caught their eye on magazine covers in the grocery store checkout. They have come to us to seek out these creations in the first place. After a night with you, perhaps they are headed home to give it a shot and become the star mixologist of their party. Our guests are in our establishment experiencing the next new culinary wave. They want to be engaged; give them that moment! Connect and make a memory!
As always, thank you for the time, and remember, "It's a zoo out there, don't drink like an animal!"
Until next time, here's to you!
Justin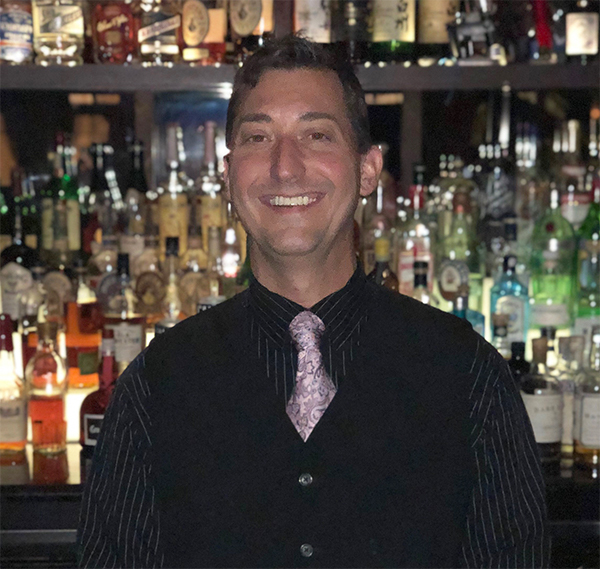 About Justin Newman
Justin S. Newman is the award-winning Head Mixologist for the acclaimed Bull and Bear restaurant and Head Mixologist for the Waldorf Astoria Orlando, Florida.