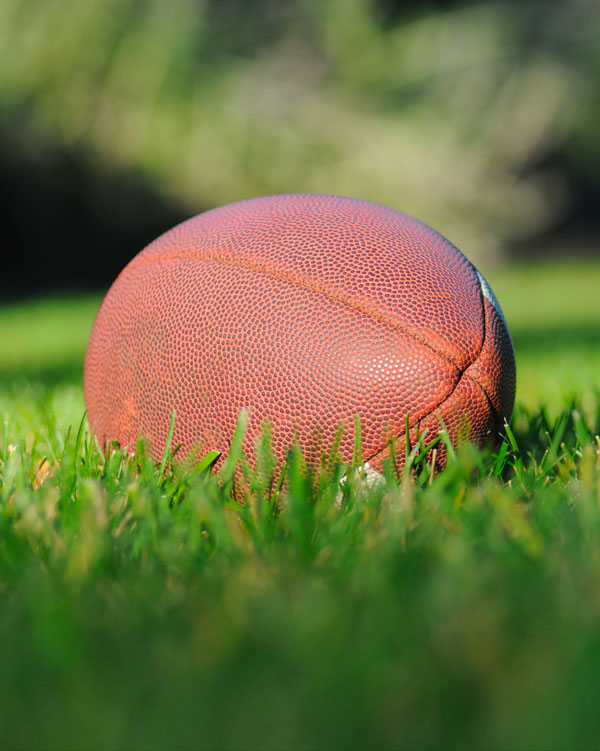 It's that time of year again…fall is in the air, the kids are back in school, and stores are putting out their Christmas decorations. I love fall, and that could mean only one other thing: football. Not the one you play with your feet, the one you play with your fantasy team. For many of us in the industry this is it: sports bars, pubs and local hideaways thrive on football to drive food and alcohol sales. But where does that leave those of us in the fine dining industry, with one TV and first seating at 6PM? Never fear. Where there's a guest there's a way, and I'm going to show you.
As I've stated before, I work in the iconic Bull and Bear restaurant in beautiful Orlando, Florida. We're not really known for sports so much as we are for memorable dining. However, that doesn't deter guests from wanting to sit in the lounge and root for their team. It can be tricky at times, but delivering exceptional service AND sports entertainment isn't impossible.
For those in the luxury platform, it's crucial to be mindful that our guests are with us for one reason: to experience a luxurious environment and a memorable stay. These guests aren't necessarily looking to pound beers and get crazy so much as they're looking to relax and unwind while still enjoying the game.
Sunday and Monday games are great. It's early in the week and there are still a lot of upcoming events for most guests. They're expecting a great meal, amazing cocktails, and exceptional service. As a group of ladies and gentlemen decides to join you in your lounges, take them through all four quarters and give them something besides the game to talk about.
First Quarter: Soften-Up the Defense
Start by making the ambiance inviting. Sunday tea service may be under way, but that doesn't mean your guests can't indulge in the camaraderie of the bar. An exquisitely prepared charcuterie and cheese selection, or filet mignon sliders accompany one of our crafted cocktails. Speaking of cocktails, keep it fresh and upbeat. For a Sunday afternoon, you want to go casual while still bringing flare. Mimosa and Bellini service can be tailored to guests' desires using the freshest pureed fruits and sweeteners. Showcase the Peruvian Delight: a well-crafted Pisco Sour. Utilize a quality Pisco, then accompany it with freshly prepared sour mix and egg white. Manicured to perfection, this is a wonderful day drink. Or try the iconic El Diablo: Corazon reposado tequila, crème de cassis, lime and ginger beer make for an awesome afternoon libation. Garnish the glass with candied ginger and listen to the roar of the crowd.
Also, please don't forget our guests enjoying the game alcohol-free. This play requires a little creativity. Take those fresh berries off the mimosa cart and muddle them with the simple syrup, next add some mint and give it a good shake. Strain your syrup over crushed ice and add the ginger beer you're using from the El Diablo. Add a little tonic water to give it a slight tweak, and garnish it with berries and mint. That's the Hail Mary our spirit-free friends want to see! Your guests will appreciate the care and craft of the service as well as the replays.
Second Quarter: Spread the Field
The second quarter is about appetizers that can be passed and shared. Keep focus on the dishes the restaurant is famous for and pair them to the cocktails and wines you know are sure to heighten the experience. I have to admit, I am so fortunate. With the digital format now available from our friends at Uptown Network, guiding the guest is a breeze. A point and click is all it takes to open stunning visuals that speak for themselves. Two of our dishes, the Escargot & Gnocchi and the Pasta Explosion, are must-haves paired with the lush butter mouthfeel of ZD Chardonnay. The pairing is a crowd hit.
Create the mood for your guests and let them know they are well taken care of. While I myself don't showcase shots of alcohol in the lounge, I do set Belvedere Rye in the freezer to give caviar service that extra push in the right direction. Encourage martinis such as the 50/50: a well-balanced pour of Old Raj gin, Mulassano Bianco vermouth, and dashes of citrus and aromatic bitters presented with a perfect lemon twist rimming the glass. This one's sure to please the most refined palates and settle your guests into game night.
Third Quarter: Dominate the Game
Third quarter entrees need the same approach as the starters. I guide guests through some of our most popular selections and then let them know I will cut and plate them in the back to keep that easy dining experience rolling throughout the game. This takes the stress off of dining and delivers exceptional service, allowing guests to focus on their company and the game.
Now is the time to shine, so don't drop the ball on the libations. Take one out of the classic playbook, the Sazerac, a historic rye-based cocktail. Go bold with Thomas Handy rye and elevate your guests' experience. A little tip: burn the absinthe tableside while serving the cocktail. The slight sweetness of the cocktail rounded out with the toasted notes of the absinthe add to the wonderful texture of succulent fats from the meat, putting a smile on the losing team's faces.
Fourth Quarter: The Victory Formation
There's still time on the clock. Desserts are down and it's time to roll out the digestifs. Introduce your guests to a lineup of vintage PX sherry and Armagnacs, prepared with a crème brulee. It's bound to be the play of the night. Try Chateau d'Yquem with, well, anything…it's amazing! As the game winds down, so to may be our guests. Don't forget coffee service to cap off the win. Introduce your fans to something new like a wonderfully flavored selection from tea service that you've prepared with a decadent freshly whipped foam. Which team won won't matter; you are going to be the MVP of the night.
The Thursday Night Showdown
Thursday's game is nice because it means the weekend is in sight, and it's time to unwind. Your Thursday night guest is more than likely wanting to spend the evening with quality-crafted drinks, a good game, and some much-needed relaxation. Remember, intention is in the details, and that means a Vieux Carre is in order. The objective is to transcend this cocktail to the next level. Boss Hog V, finished in calvados casks, is the perfect rye to step up to the challenge. Tag teaming with Hennessy XO, the original XO cognac, Mulassano Rosso vermouth, D.O.M. Benedictine, and wisps of Peychaud's and Angostura bitters takes this New Orleans classic to a new immeasurable bar of ultra premium perfection. Pair alongside a sumptuous Padron 1926 or Opus X cigar from the humidor and watch as your guest melts into his chair like a ref's flag sinking into the turf.
Well there it is: my simple take on an American pastime…dining and libations. No, really, football. No matter who you root for I promise my job is to find a way to make it better than the stands. It's easy to see just how opulent we can make the guest experience by doing what we all do best: focusing on the guests needs, delivering exceptional relations, and providing the utmost in quality service. As always, root, root, root for the home team, and remember, "it's a zoo out there, don't drink like an animal!"
Until next time, here's to you!
Justin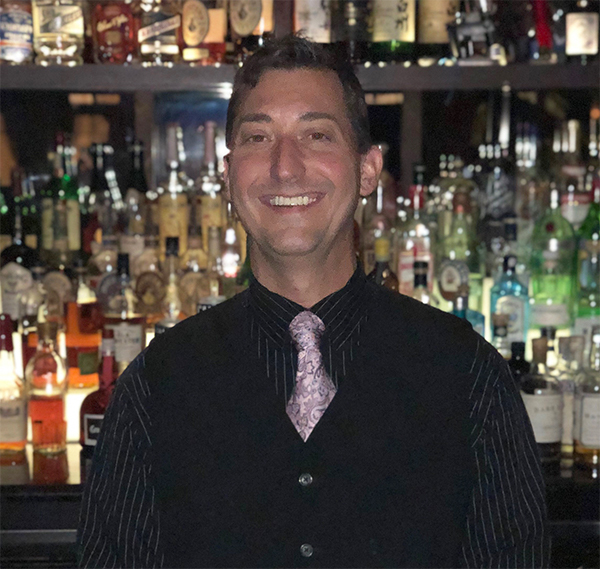 About Justin Newman
Justin S. Newman is the award-winning Head Mixologist for the acclaimed Bull and Bear restaurant and Head Mixologist for the Waldorf Astoria Orlando, Florida.