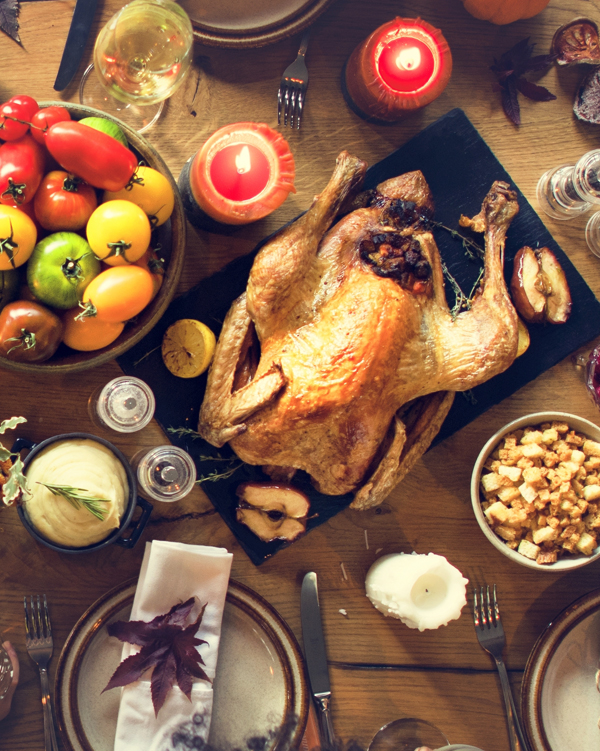 Here we are at the forefront of another holiday season. Thanksgiving is my absolute favorite time of the year. Some of us have a whole day of cooking and parade watching to attend to. Not to mention dog shows, I love the dog shows. Others are counting down to Black Friday or Cyber Monday; and to them I say, get me something nice.
As a kid I recall the holidays, Thanksgiving especially, as times when all of us were together, enjoying each other's company. When I was younger it was always someone else doing all the work while I watched iconic inflatables travel past Macy's. It wasn't until I got older that the torch passed to me and I started to handle the day's agenda. The whole day is a labor of love at my house. If you feel the same, and want your guests leaving full and happy, voyage with me on a pilgrimage through a step-by-step plan to up your turkey day with a few easy tips.
Breakfast and parade-watching go hand-in-hand
One thing you can always count on is a full spread of food and drink, and Thanksgiving is the one day where we go a little overboard. A huge spread of food is already being prepared, and beaujolais and rosé are already being uncorked to pair for a monumental feast. I like to show off my skills in the coffee and tea departments for—let's just say—keeping my guests fresh for the day. I like to feature something fun and add little extras with morning coffee and tea: warm melted caramels in the glass, flavored pumpkin creamers, heavy whipping cream floats dusted with just the right amounts of cinnamon and spice. Don't go basic on your selection of teas and coffees; try exotic bold flavors to step it up this year. Educate those bland, old sugar-and-cream palates!
Are you ready for some football?!
It wouldn't be Thanksgiving without the Lions and Cowboys. As lunchtime arrives, keep it simple. Have a selection of chips and dips with cookies and snacks set out for your guests to nibble leisurely. Listen, I've been cooking all day and the last thing I want is them filling up before my extra special guest gets out of the oven. I like to pre-batch drinks for everyone and have a wide variety of choices available to keep the guesswork out of cocktails. Remember, you want your guests to feel welcomed and taken care of. Make every choice simple and easy for them. That being said, don't just assume all the guests want to be drinking. Here is a really good idea: mix a red rooibos tea with an oolong tea. After that has steeped, blend in honey, cucumber, and mint. Set the mixture in the refrigerator to cool, and then display it in a glass pitcher with sliced lemon and passionfruit. Set up the display area with more of the mint leaves and cucumber slices you'll use for garnishes as well as a selection of sweeteners. What you have is a spirit-free station worthy of a front page spread in a digital menu from our friends at Uptown Network!
Drum bone, please.
We made it. We are all finally gathered around the table and ready for a feast like none other. Food is lavishly turning my table into a runway show, and the wines have all been poured. Tiny little starter aperitifs made up of Aperol, tonic, bitters, and cucumber are teasing those digestive juices. It's time for the big feast. Enjoy, enjoy, enjoy.
Remember to finish with a big bang. Make a nice mulled wine using leftover beaujolais, cinnamon, allspice, clove, orange, lemon peel, and agave for sweetening. Mulled wine is easy: throw everything in a pot and slow-cook to a simmer. Alongside, put together a well-presented mole coffee. Coffee, pepper flake, cinnamon, nutmeg, allspice, a couple dashes of bitters (preferably coffee bitters, but Angostura will do just fine), some simple syrup, and whipped cream. Throw all of it in a mixing glass, give it a good shake and strain it back into a fresh cup to keep the flakes out. Garnish with a nice whipped cream head and dust a little bit of cinnamon and chili powder over the top. It's not too spicy, I promise. This mole coffee has a flavor profile that pairs well with dessert, and your guests will feel like they are staying at a luxury resort.
Be Grateful!
In the end, all there is to do is nap. But this Thanksgiving, when everything is said and done, just do me one favor. Look back at the day and stop to realize how blessed you are. I know so many of us have issues we see as heavy burdens, but be grateful for your blessings. They say the optimist sees the glass half full, while the pessimist sees it half empty. The truly blessed individuals are just grateful to have a glass at all. Be thankful this holiday, for all the wonderful things that life allows us. Be thankful not just for the food and drink, but for the love of those that make every day better.
That's all. I fell off my soap box.
Gobble gobble, and, as always, remember, "it's a zoo out there, don't drink like an animal!"
Until next time, here's to you!
Justin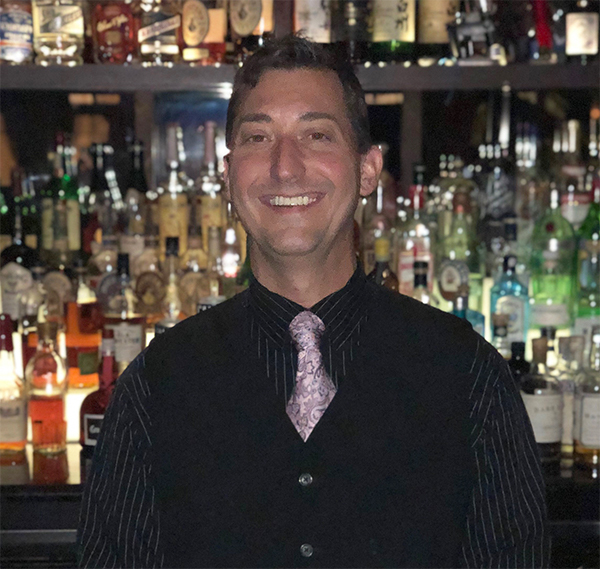 About Justin Newman
Justin S. Newman is the award-winning Head Mixologist for the acclaimed Bull and Bear restaurant and Head Mixologist for the Waldorf Astoria Orlando, Florida.