Taking Your Menus To The Next Level – Without Breaking The Bank
It's imperative that restaurants are always advancing and keeping up with the latest trends to stay ahead. Nonstop transformation is key for a successful business. Sometimes implementing new additions are hard to add on because it can potentially hurt your wallet, but if you are strategic, it doesn't have to be a big spend.
By using the right digital menu, you can easily add on new features that will take your restaurant to the next level without breaking the bank.
Sounds like an amazing deal if you ask us! Let nothing stop you from upgrading your restaurant menus and providing what guests want to see:
Integrations
The right digital menu will allow you to easily integrate new features. From pay-at-table to virtual gifting and even virtual wine lockers, the possibilities are endless for integration when using the right menu.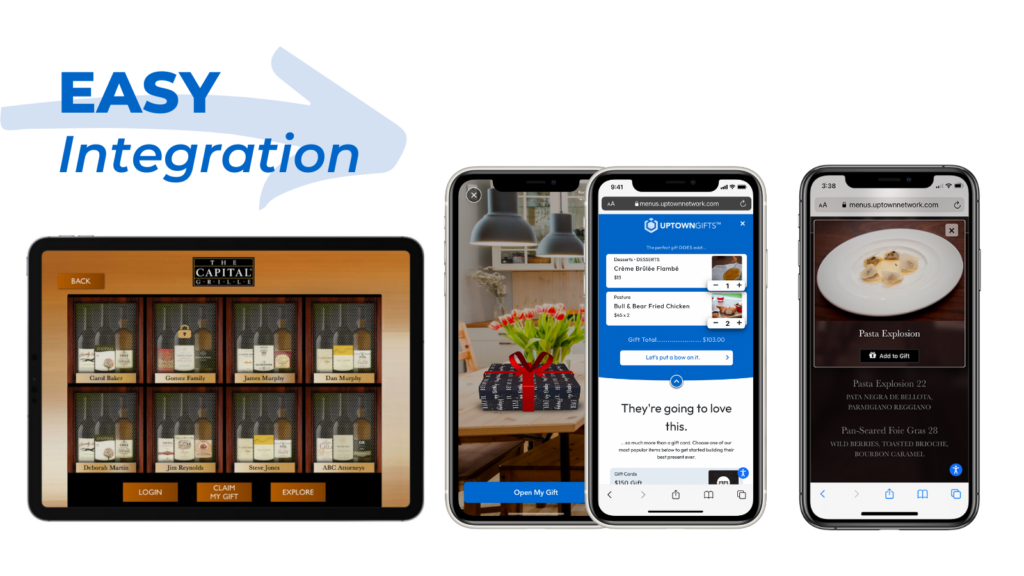 Instead of purchasing each separate from different companies, choose a digital menu company that provides all four integrations while also continuing to add new breakthroughs.
You are spending on an investment for your business. Make sure you're in the right hands and turn menus from a cost center into a profit generator.
ROI
The gains from incorporating digital menus to your dining room is an investment that will gain favorably to its cost. It will outweigh what you put into it and have you coming out with more revenue.
By providing new technology to elevate the guest experience, restaurants will be able to see the consistency of returning guests while also bringing in new guests. It will build the brand and expand your audience through advanced tools your restaurant offers. It provides the most exceptional guest experience.
Reprints
Want to keep menus fresh and updated? Instead of spending big amounts of money every season on new menus, how about making updates for free with digital menus.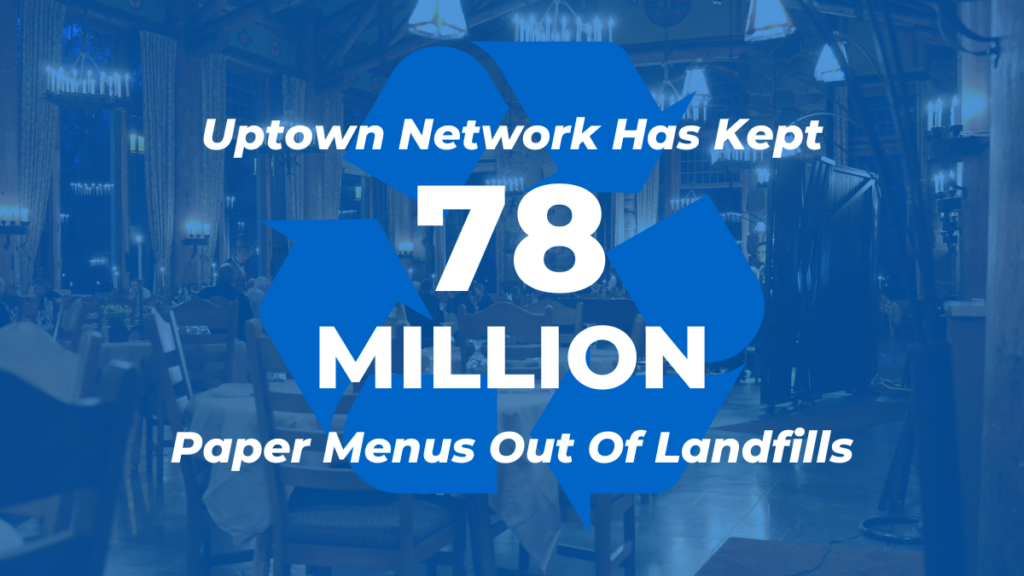 Not only will you save tons of money with reprints from adding new menu designs or updates to dishes, but you're creating a sustainable factor for your business. Save paper and money with the use of digital menus.
It's important that restaurants can easily incorporate new trends that are important to the guest experience and it doesn't have to be cost consuming. That's why at Uptown Network, we make sure our digital menus can be used without breaking the bank. Learn more about our services and take your menus to the next level today: