Boost Customer Engagement and Sales with Interactive iPad Menus
Are you looking for innovative ways to enhance customer engagement and drive sales for your restaurant? Look no further than interactive iPad menus. 
These tech-savvy menus have taken the hospitality industry by storm, revolutionizing the way customers interact with food and beverage options. With interactive iPad menus, your customers can now have a truly immersive dining experience:
Gone are the days of traditional paper menus; these digital menus offer dynamic features such as mouth-watering food photography and detailed descriptions showcasing your culinary experience. 
Customers can easily navigate through different menu categories and view additional information. But the benefits don't stop there. What sets interactive iPad menus apart is their ability to enhance customer engagement. The intuitive interface and interactive elements captivate customers, keeping them hooked from the moment they sit down.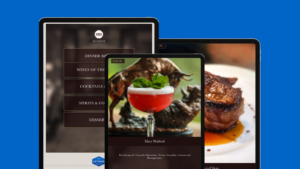 Expand Reach and Increase Revenue
Engaged customers are more likely to explore the menu, try new dishes, and even share their experiences on social media, ultimately increasing your brand's visibility and attracting new customers. 
To top it off, interactive iPad menus streamline the ordering process, reducing wait times and enhancing customer satisfaction. By empowering your customers to make informed choices, you create a personalized dining experience that they won't forget. 
So, if you're ready to elevate your restaurant's customer engagement and boost sales, it's time to embrace the power of interactive iPad menus. Transform your dining experience and leave a lasting impression on your customers.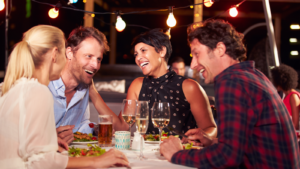 Integration with Other Tech Solutions
One of the biggest advantages of using an iPad menu in your restaurant is its ability to integrate with other technologies.
From pay-at-table to virtual gifting and even virtual wine lockers, the possibilities are endless for integration when using BYOM. Easily send gifts through virtual gifting, pay the bill contactlessly, and expand your wine locker program's capacity all through one digital menu tablet.
Integrations build the experience while also helping restaurants elevate their brand.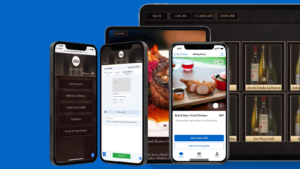 The numerous benefits of iPad menus make them key to elevating your brand and customer experience.
Uptown Network's team of experts is available to help you build the best digital menu bundle for your restaurant. Learn more about BYOM today and contact us here to start: