The Benefits of Digital Gift Cards for Restaurants
Digital gift cards are a fantastic way for guests to send fully customized, thoughtful gift cards directly from your menu in augmented reality. It elevates giving via gift cards and guests enjoy the convenient yet exciting way to give.
Not only are they a big upgrade of gift-giving for guests, but they bring in many benefits for restaurants as well. Learn more about how digital gift cards for restaurants better your business:
Utilize virtual gifting as a way to continue keeping your restaurant at the forefront of innovative trends that keep guests coming back.
With digital gifts for restaurants, businesses create opportunities for guests to send personalized and exciting gift cards that diminish the need for plastic gift cards. It also allows restaurants to upgrade their rewards system. Rewards programs are a fan favorite. We all love watching our points rack up, but the programs themselves have become repetitive. 
Think about it: Would you rather receive an email stating you are entitled to a complimentary drink upon your next visit or watch as that drink unfolds before your eyes with a video from the manager thanking you for your loyalty?
Digital menus for restaurants create a massive range of ways to continue bringing your guests back to dine with you.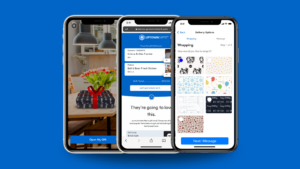 Make it easy to get the word out about your restaurant via virtual gifts. It's a built-in referral program by empowering current guests to bring new customers to your business through virtual gifts.
Take the opportunity to also add virtual gifting to your social media schedule. Promoting the new way to give will bring in people to your restaurant just by showing off the new gifting feature added to your business. Plus, guests can take their gift and post it online creating user generated content!
Bonus: Uptown Gifts augmented reality can help capture people's attention and show off the digital gift's "wow" factor.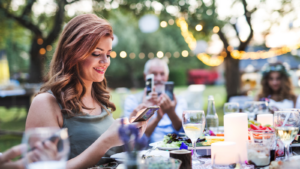 Digital gift cards for restaurants are a great way to not only increase your customer loyalty and engagement, but also create additional revenue streams.
Virtual gifting increases sales by gifting by items rather than dollar amount. Guests can add experience-enhancing add-ons to their bill by including full dining experience gifts or micro-gifts. Digital gift cards assist in increasing check averages, meaning bigger tips for servers and extra revenue income for your business.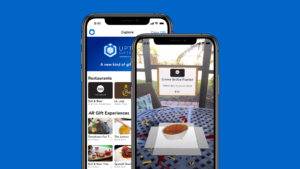 The holidays are right around the corner making now a perfect time to add digital gift cards to your restaurant with Uptown Network!
Want to learn more about Uptown Gifts? Learn more about our gifting solution here: