Restaurant Tech Integrations to Add Before the Holidays Are Here
The holidays are right around the corner. This means now is the perfect time to elevate your restaurant's guest experience in preparation for the busiest time of year! The answer? Digital menus.
Digital menus that can easily integrate with other restaurant tech will make your life easier while opening other opportunities to boost revenue, build customer loyalty and give the best dining experience:
Tis' the season of gifting! With big holidays on the horizon, it's time to start establishing a gift card plan that will increase your sales and create a more personalized gift experience for your guests.
Our solution? Virtual gifting. Restaurant tech integrations including Uptown Gifts create an elevated gift card, promoting a new way to give. Features like augmented reality, video messages and wrapping paper make this present so much more than a plastic gift card. Amp up your gifting program and integrate a gifting solution that will take your gift card experience and sales to the next level.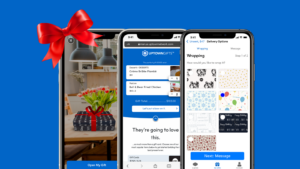 Want to guarantee the holidays will run smoothly? Integrate restaurant tech like Pay-At-Table that ensures easy and seamless use for guests while also providing support for employees during the busy season. Guests can easily split checks, tip servers, redeem gift cards, and pay all without the help of your staff.
Bonus: No app download required. Only one QR code is needed! Your single QR code takes guests to both the menu and payment, and it's not table-specific meaning you can spend less time tracking down unique table tents and more time where you are needed the most.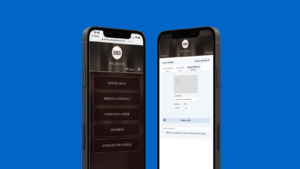 Capture every holiday memory this season with a snap! Photo app integrations make it easy for guests to always remember their dining experience and it gives them a way to share their memories on social media while creating user generated content for restaurants.
Restaurant Memories makes it easy to customize photo frames. Your frames can be as creative as you want them to be making it effortless for you to keep your restaurant influencer-ready for every holiday and event. Whether you choose a simple logo or include a phrase or saying that encapsulates your brand, custom photo frames make sharing experiences fun for your guests and expand your reach as you manage your online reputation. 
Empower guests to get the word out about their favorite restaurant in town, so everyone knows you're the place to be.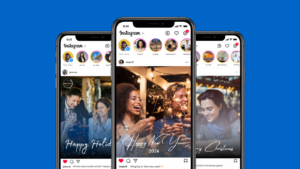 Be prepared for the holiday season with innovative restaurant tech integrations. These solutions will surely boost revenue and elevate the guest experience.
Looking to add new tech solutions to your dining experience? Learn more about Uptown Network and start today: