Navigating Contactless Cruises in 2021
As cruise ships are beginning to sail again, many are looking at the future of safe travel and what that means for the cruise industry. Contactless technologies have drawn attention as businesses focus on continuing health safety standards, and keeping industry standards at an all-time high has left many juggling the need for innovative guest experiences with the imperativeness of safety compliance.
To stay up to date on the 2021 trends for cruise ships, it's time to include new and approved menus and exciting loyalty program additions that will take cruise lines above and beyond for guests:
Contactless Experience
Welcome guests with limited-touch contact on digital menus or fully interactive on the guest's personal device. From checking-in to enjoying lunch at the top deck pool, provide the correct contactless tools for guests. By moving informative materials and F&B menus to streamlined digital media, guests can bring them up through personal phones or iPad menus. This process is convenient, easy and includes a luxurious bonus to the experience.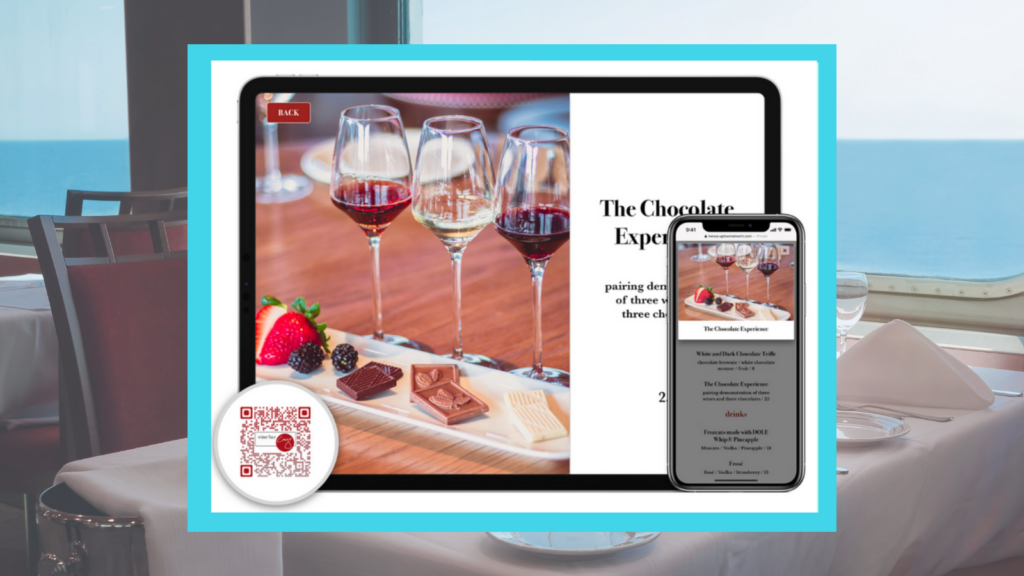 By partnering with Uptown Network, businesses can now generate stronger revenue before, during, and after cruisers are on board. Guests need to feel they can travel with confidence, and contactless menus will assist in bringing that reliance. Drive excitement again for guests long before they set sail.
Virtual Gifting Keeps Guests Engaged
Not only do touchless menus bring comfortability to guests boarding cruises, but they also increase sales and paid frequency to the business. Even before guests arrive, keep them engaged through the virtually gifting of your amenities. This new way of personalized gifting intertwines with augmented reality for a truly travel-inspired gift. This will help with customer engagement even before they book their next trip!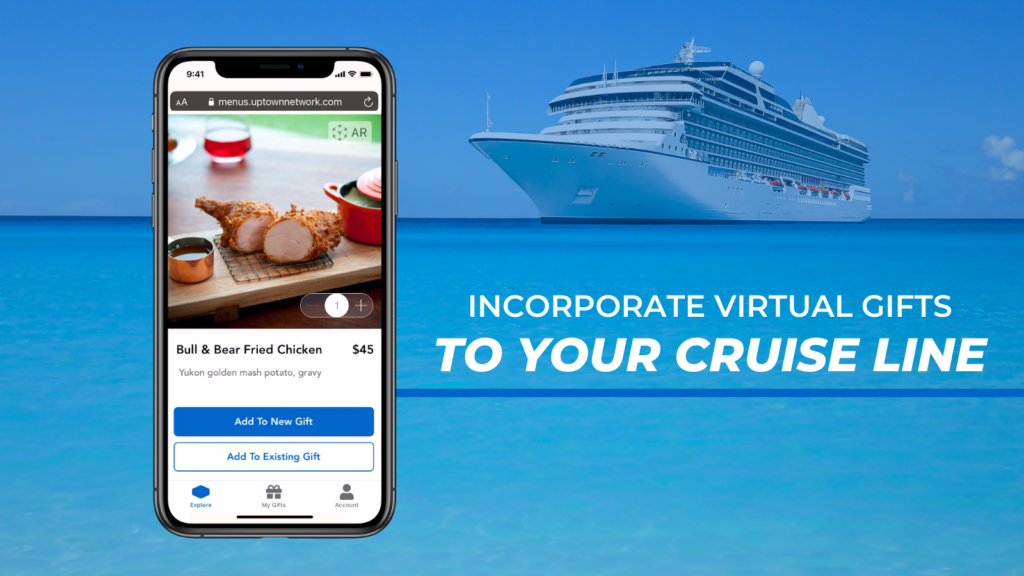 Virtual gifts are also great to incorporate in guest rewards. Guests get excited when they build up points, and the experience is now even more interactive by sending a personalized digital gift as a thank you. This gives guests another reason to stay loyal to the brand and look forward to spending another trip with the cruise line.
As we offer safe digital solutions for the hospitality and travel industries, more doors open to a new era of vacations that provide added safety without diminishing the guest experience. Digital menus and gifts are showing to be solutions that guests love and are here to stay. Learn more about how Uptown Network's platform is beneficial for cruise ships here.