Why Restaurants Should Use QRs Specifically Designed for Restaurants
QR codes are taking the world by storm. They have been met with widespread adoption since 2020, and recent trends show it won't be stopping anytime soon. Even this year's Super Bowl commercial from Coinbase created a buzz with their simple QR code bouncing across the TV.
QR codes have provided the restaurant industry with a fast, convenient means of providing contactless menus. Are they designed specifically for restaurants, though?
The answer is usually no. While the majority of QR code menus may take guests to PDF menus or even basic pay-at-table features, few maximize the flexibility of technology in order to truly benefit both the restaurant and guests alike.
Here are three reasons why QR codes designed exclusively for the hospitality industry are key to improved guest experiences:
1. Restaurants Are Outgrowing PDFs
PDF menus were adopted quickly at the beginning of the pandemic, and they offered a fast solution for contactless menus. Where contactless solutions gained here, however, the guest experience suffered.
In practice, PDF menus are less guest friendly than small paper menus. When QR codes link to PDF menus, the experience is no longer seamless because barriers such as tiny print, ADA compliance issues, and cell phone data limits are present.
Introducing digital menus that are designed for the restaurant experience addresses this. Keeping the guest experience in mind, these menus share information in a user-friendly manner.
Restaurant-specific QR codes also support employees through seamless menu management. Programs made for restaurants offer QR codes as an additional avenue to share menus, in addition to several others. A good menu management company provides one place for changes to be made, then it will update the information on your tablet, website, and QR code menus all at the same time.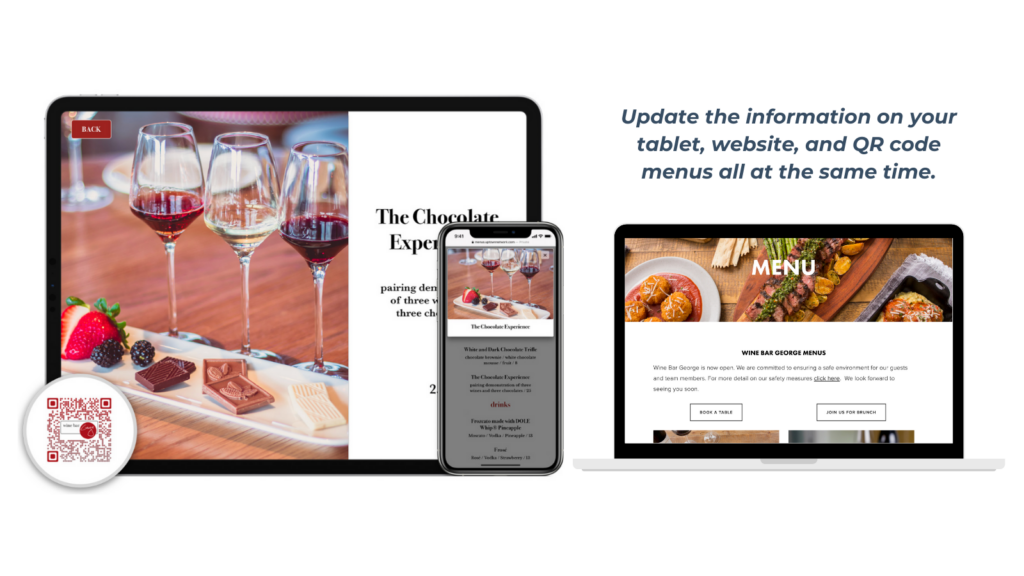 With current staff shortages, improved menu management software helps provide information to guests while servers are juggling other tasks. It also makes it easy to keep up with menu changes across all platforms that display your menu.
2. Integration Is Key For Long Term Success
QR code menus should easily integrate with necessary tools. Digital menus that are designed for restaurants will have the capabilities to add tools that will support your restaurant.
Features like pay-at-table, virtual wine lockers and virtual gifting are becoming widely popular for their contactless abilities. Seamless integration is a key characteristic for contactless menus, as it helps lay a solid foundation to easily adopt future trends. The flexibility empowers you to continuously improve and be ready for what's next.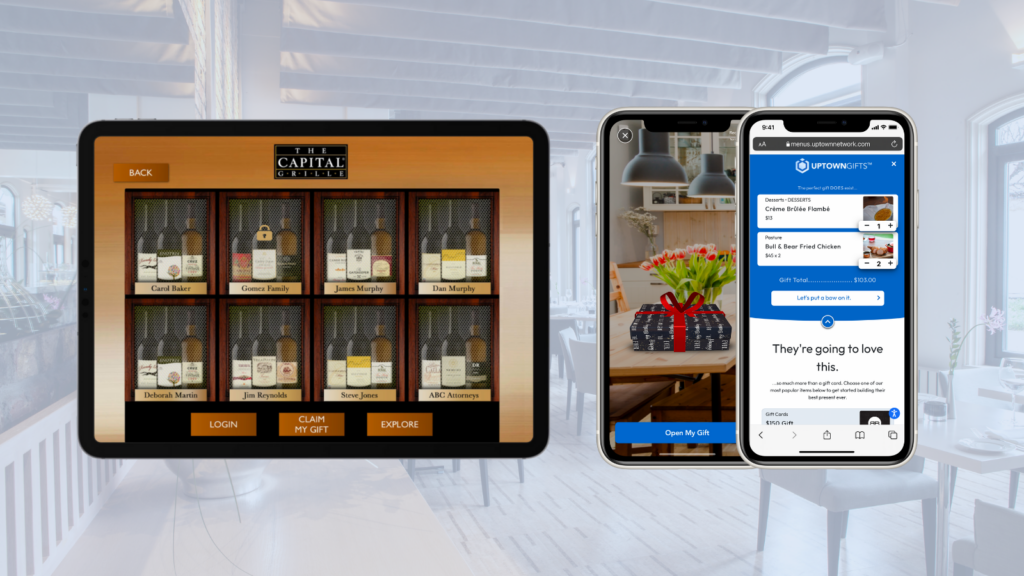 3. Unmatched Guest Experiences Are Within Reach
It isn't hard to offer an unmatched guest experience with the right products. Even small changes such as not needing to zoom in and out of a PDF make a big difference for guests. Additional features such as easily accessible food images and descriptions go the extra mile in satisfying guests while boosting restaurant sales.
Impressing guests with the next big thing in hospitality is a must, and it isn't difficult to do when using technology that is specifically designed for restaurants.
The dining experience should be hassle-free for guests. By giving customers the best experience possible, guest loyalty goes up and positive reviews gain momentum. Say hello to new revenue opportunities!
Conclusion: Restaurant-Specific QR Codes Matter
Make menus seamless for you and your guests. Elevating your QR code menu experience today is easy by upgrading to digital menus that are restaurant-focused. Guest forward technology is the future of maintaining loyalty and gaining new customers.
Want to learn more about restaurant-friendly QR codes? Contact Uptown Network to find the right plan for you: