4 Ways Casino Operators Can Win Big in 2021
As we head into the fall season, casinos are looking for COVID-safe solutions to welcome guests back with. Guests are excited to roll the dice and take (safe) risks again at their favorite casinos. Friends are ready for fun experiences to create lasting memories.
Casinos provide those exciting moments and entertainment that guests have been waiting for, but there's still a need for safe, healthy practices. Give guests peace of mind with the latest contactless casino technology on the market:
1. New Revenue In Plain Sight
Recover lost revenue with solutions that turn your menus from cost centers to profit centers. Solutions such as digital menus open your bar, lounge, and restaurant menus up for upselling opportunities thanks to engaging product images and tasting notes. Tried and true platforms are even helping properties across the country easily and efficiently unite menu management with marketing.
With digital menus, casinos have the freedom to include other features with their menus as well. Quick integrations such as virtual gifting provide new revenue streams for your property while also adding a "wow!" factor through unique augmented reality experiences. One casino partner saw sales of cigars and craft cocktails jump 200% within a few months by using digital menus. Excited yet?
2. Hit The Jackpot With Global Content Sharing
After guests have a positive experience, they want to share your brand with others. Does your current menu make it easy for them?
Now more than ever it's important that technology works for you. Digital solutions enabled with social sharing features create a simple way to get your content out to the world—one that paper simply can't compete with.
The proof is in the pudding: BYOM menus are being shared in all 50 states and over 70 countries. One single-location restaurant saw their menus shared in over 40 countries through our digital menus. Now that's the power of social sharing!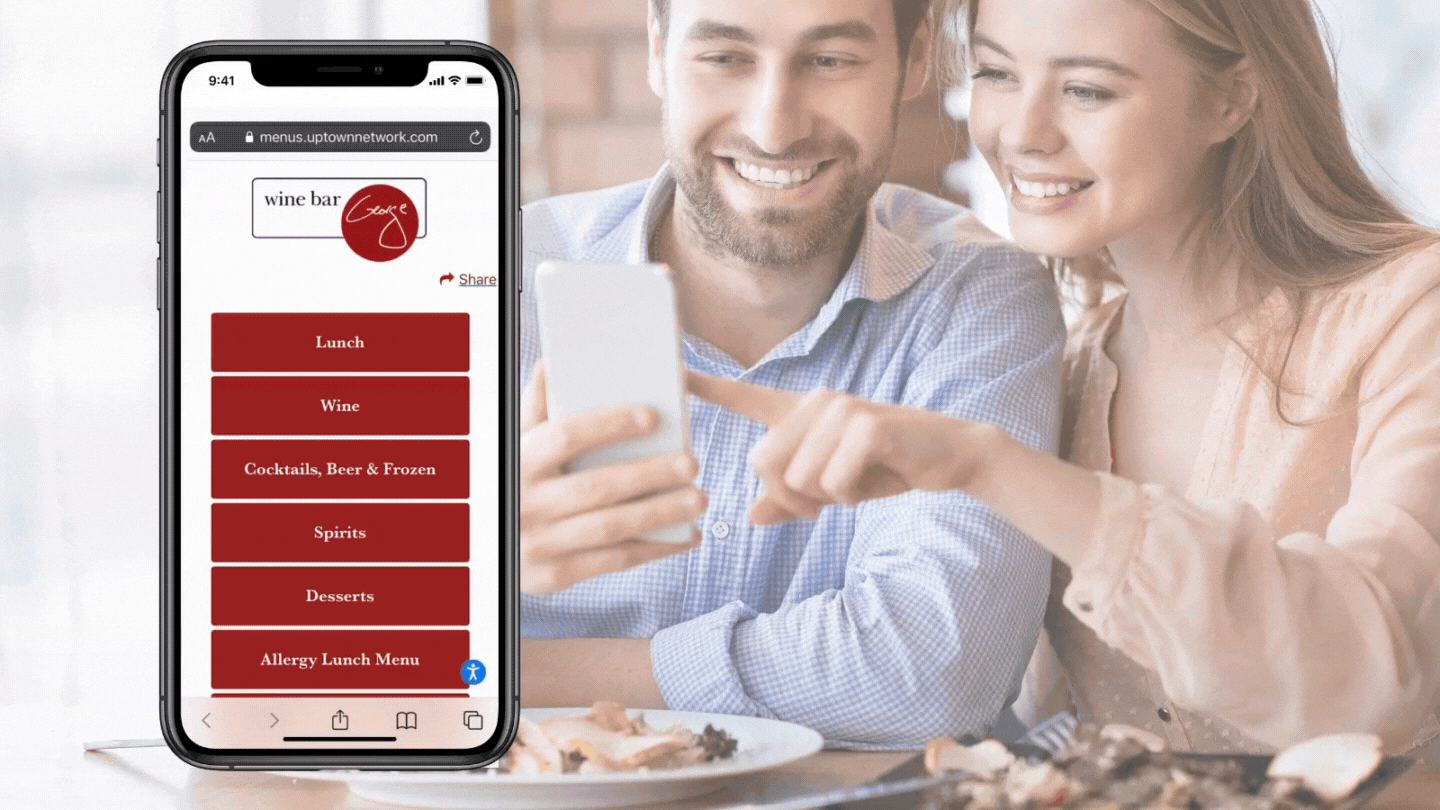 3. Fresh & Fun Contactless Loyalty Programs
With virtual gifting quickly becoming the future of brand loyalty, casino operators are presented with a fresh, fun solution to reduce the physical touch points between guests and staff. New features such as augmented reality experiences help your team take necessary COVID-19 precautions without diminishing the guest experience.
Virtual gifting gives guests the opportunity to share thoughtful, inspired gifts from their favorite casinos. Whether it be a night in a luxury suite, concert tickets or even a bottle of champagne, the possibilities are endless! The revenue from personalized gifts is projected to rise 55% from 2016 to 2021…an increase of $11.17 billion.
Virtual gifting is challenging how restaurants and hotels package their loyalty programs, and it is doing it with industry-changing fun and ease. It can be used as a standalone program, a complement to your existing rewards program, or even as a guest recovery tool. This new loyalty program brings a new creative twist to any casino property.
4. The Ace Up Your Sleeve
Current staff shortages across the hospitality industry are forcing properties of all kinds to search for a leading edge. Fortunately, digital menus act as an extension of your team and they can be implemented quickly. BYOM provides restaurants with the right tools to support teams while maintaining the best guest experiences.
Features such as wine tasting notes, product descriptions, and images keep guests informed about their menu options while enjoying a fun experiential component. Built-in social sharing empowers your marketing team to have a greater reach, and the upselling and gifting features offer more ways to boost your revenue. Oh, and did we mention it's environmentally friendly? Talk about a well-rounded plan!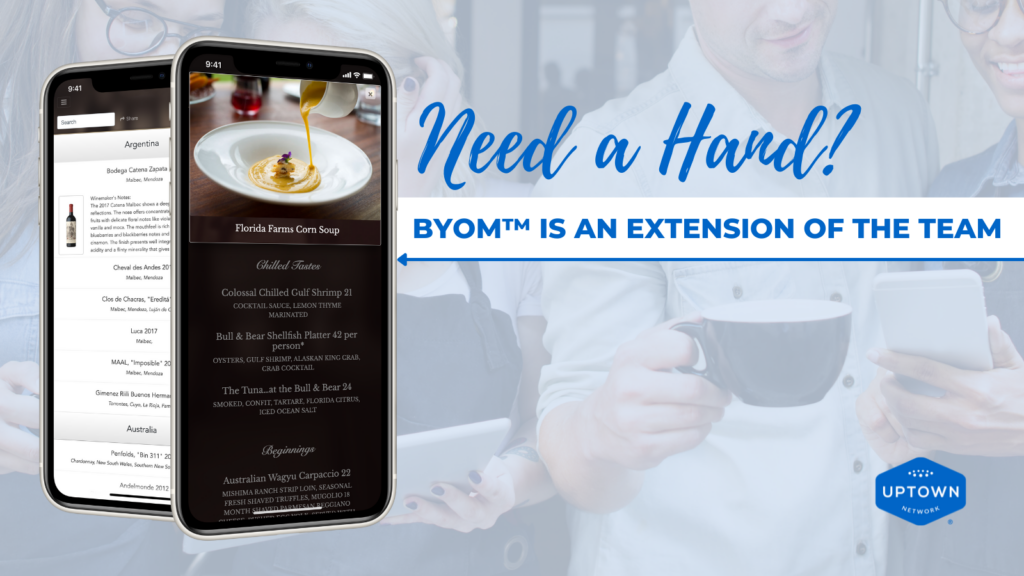 A Winning Experience
The hospitality industry has faced an uphill battle the past two years, and they've faced it with a tenacity that has inspired us all. Now, technology is providing solutions that can come alongside hospitality workers to lighten the load and help them get back to focusing on what they love.
From new sources of revenue to robust operational tools, digital menus are an underutilized goldmine for casino properties to benefit from. Within a couple weeks' time, you can be providing these winning experiences for both guests and staff too.
Welcome guests back stronger than ever before with visionary ways to generate stronger revenue. Contact us to learn which digital solutions are best for your property, or take the Casino journey here.